Support
This user role is created for people who will deal with customers. You may need to hire a person, who will answer customer calls and e-mails, who would help them and reply to their questions.
The process of getting Support account on your website is similar to others - your colleague should first sign up as a regular user on your site.
Then you need to go to Users page of Admin section, choose that user from the list and change his/her role from User to Support.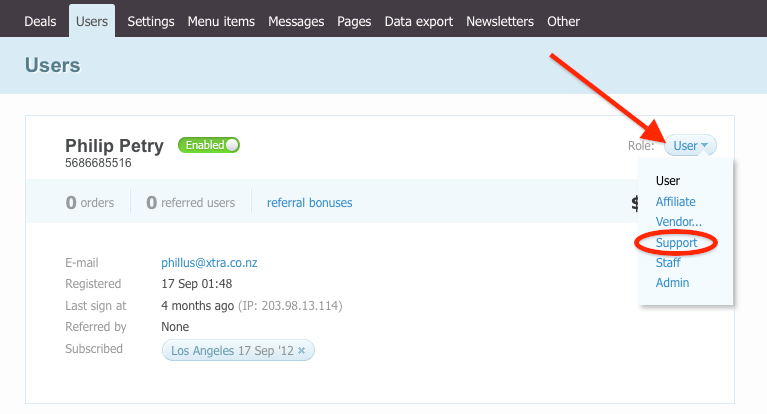 From now on this user has access to Deals, Users, Transactions, Referral payments pages of Admin section and also receives copy of messages sent through Contact us form on the website to his/her e-mail address.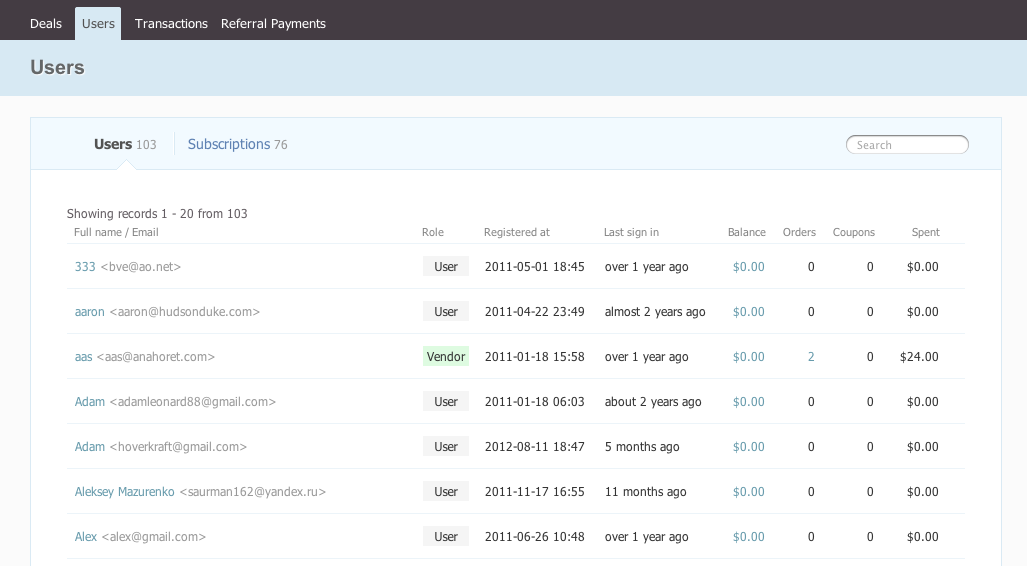 Note: support person cannot modify any info on the website (cannot edit deal, cannot change user role, cannot export data, etc.). This user can only view information related to user transactions, orders and referral payments.