How to register a domain name with GoDaddy
1. Give it a thought and make your mind as to the domain you would like to use. In all probability it will be your brand name. When ready, go to GoDaddy web site and check it's availability.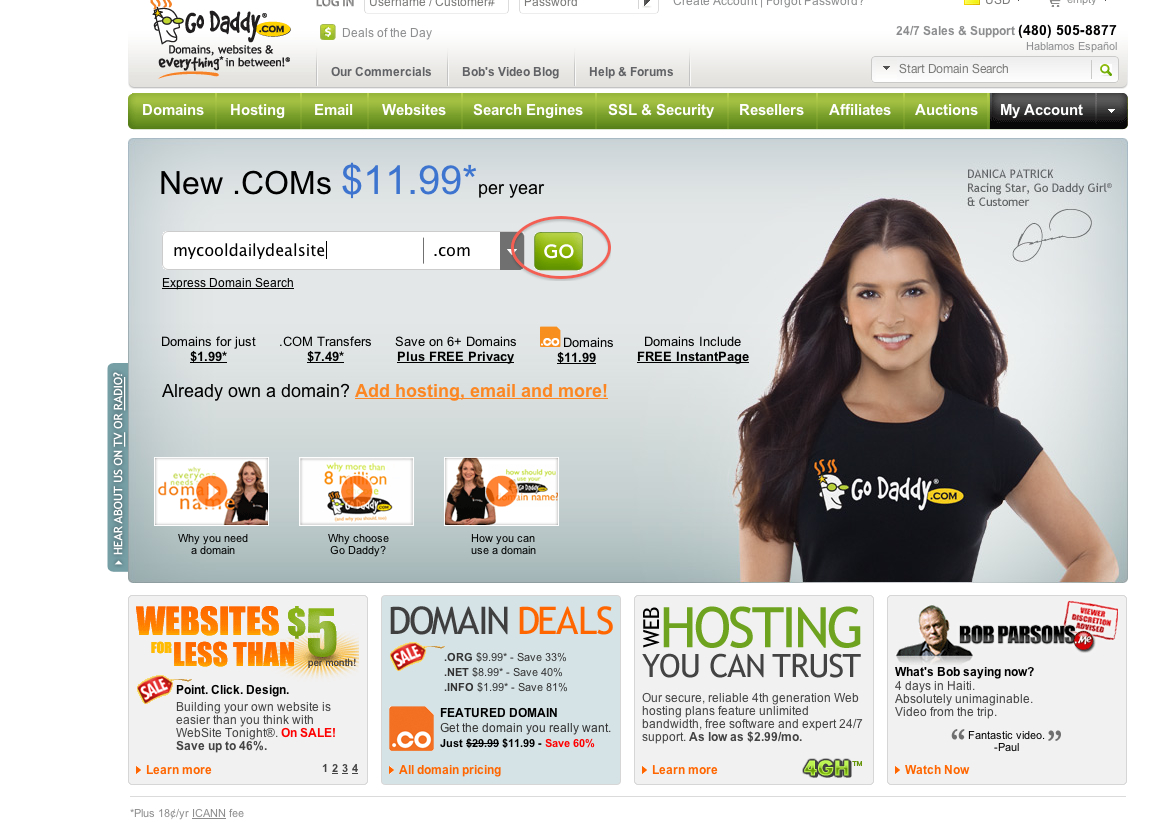 2. Having picked the available domain name, add it to the shopping cart and continue to registration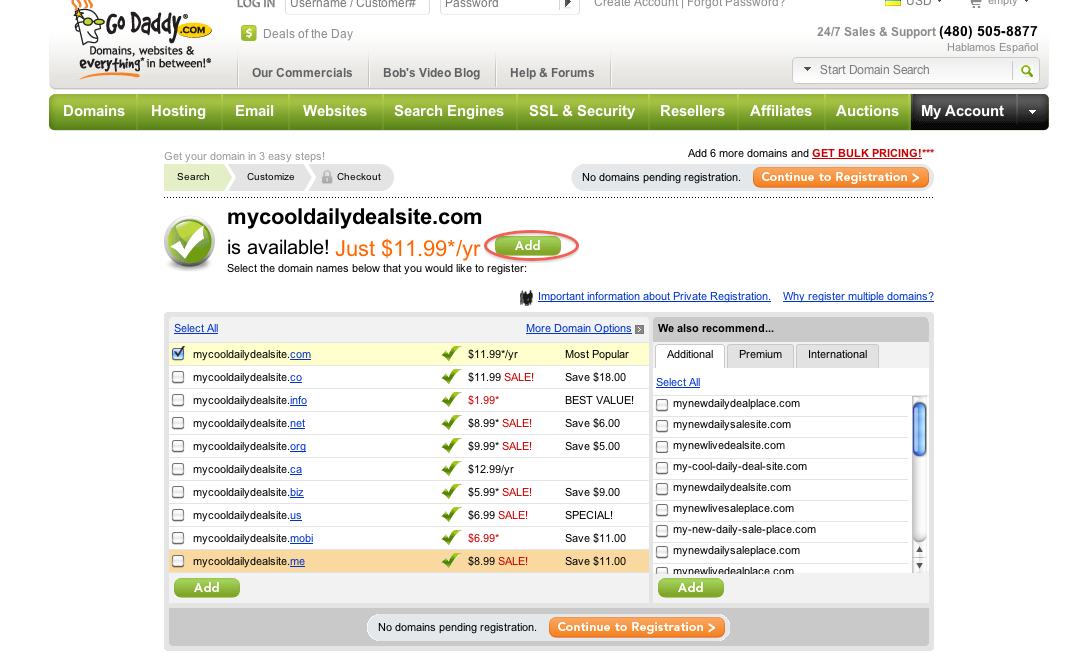 3. When filling in the registration information, keep in mind that all data you enter there will be publicly available on WHOIS search.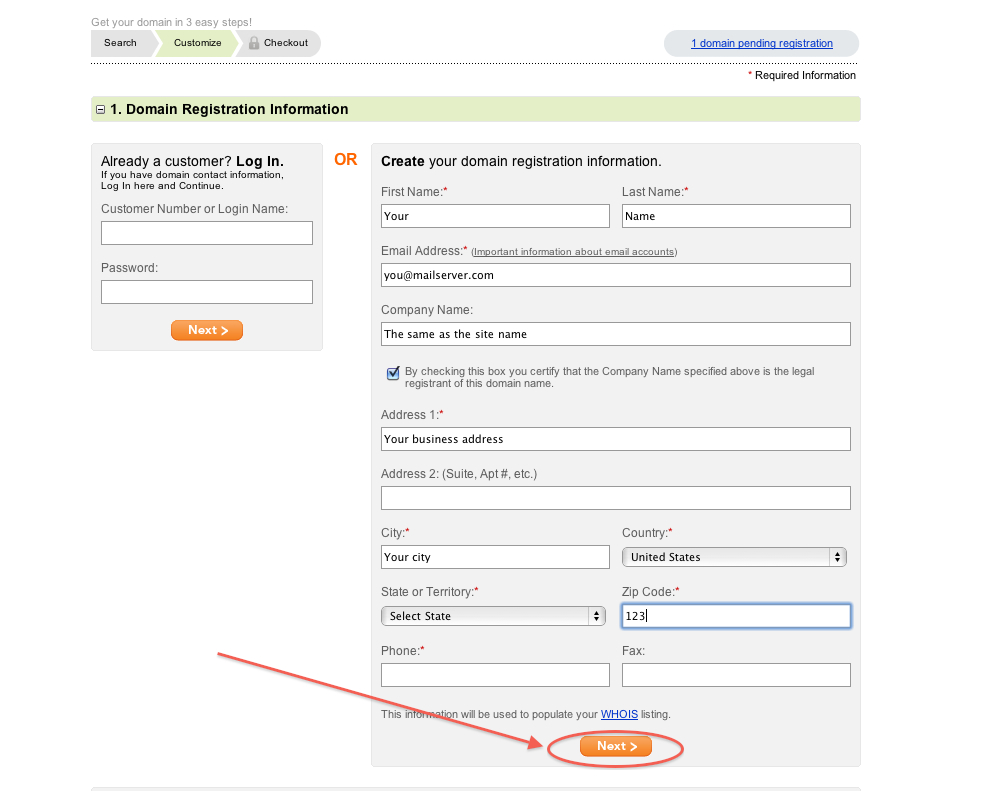 4. GoDaddy will offer you a variety of products to add, while hosting is not needed for Getsocio, you'll definitely need a couple of email addresses sales and support purposes, consider purchasing them, they are not expensive. Having paid your dues go to My Account and sign in.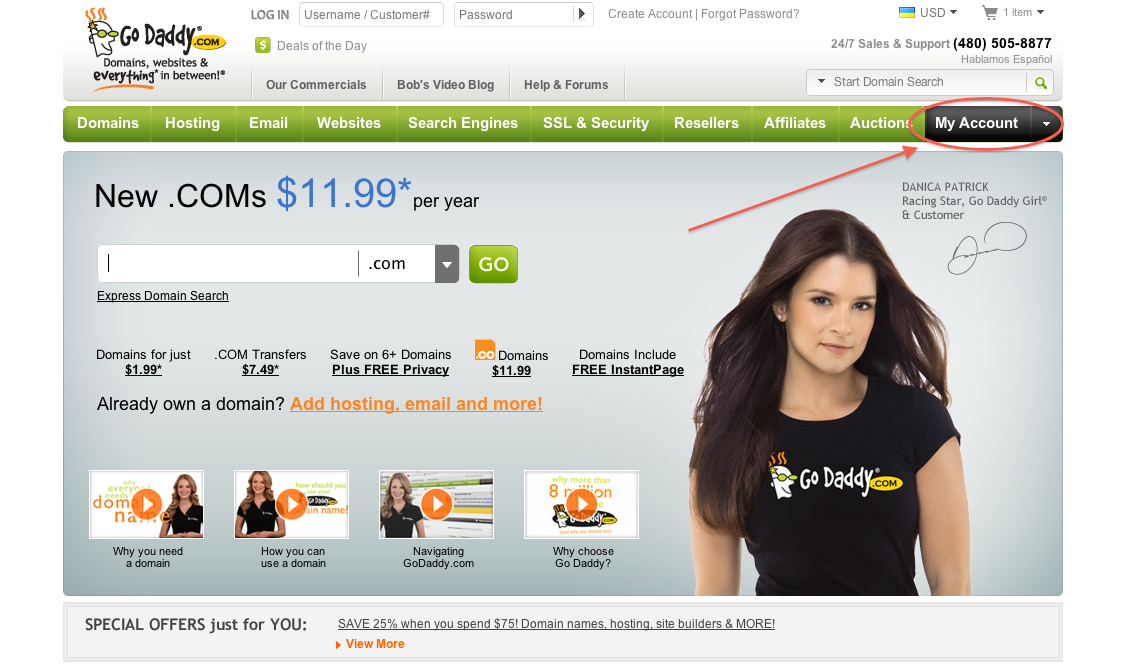 5. Now you need to link your domain with your Getsocio site.
Domain configuration
This is a step-by-step guide on how to point your GoDaddy domain to your Getsocio site.
1. Sign in and click on your domain name.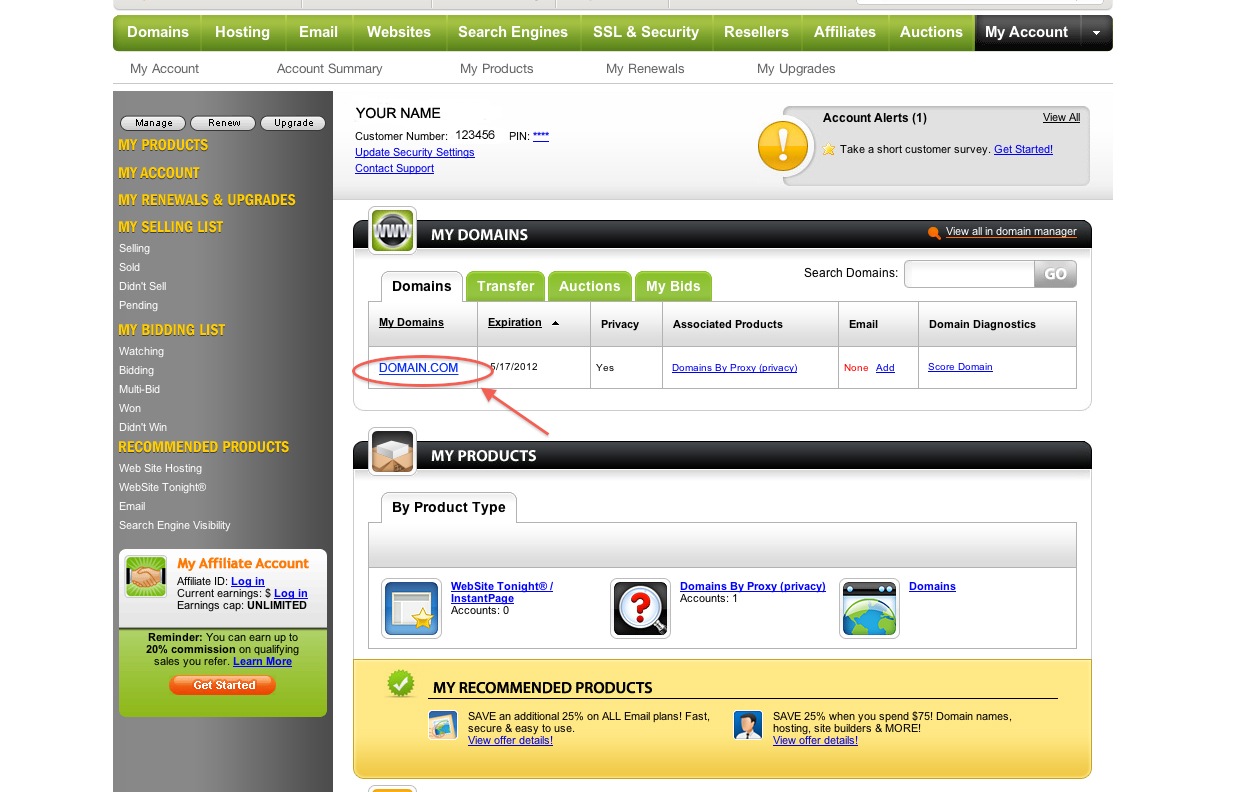 2. Launch the DNS Manager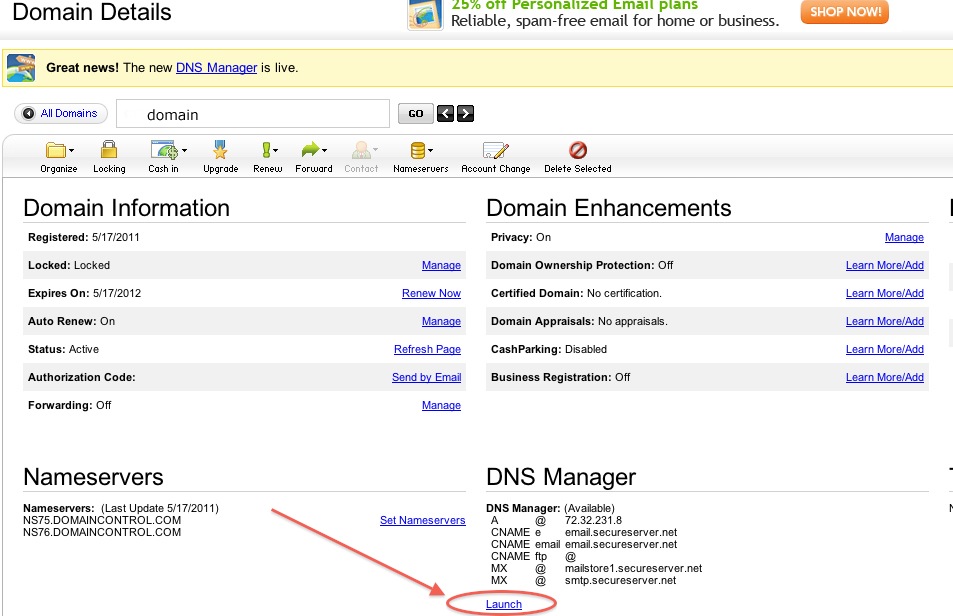 3. Click to edit "@" host record and set its value to 178.63.99.235 IP address (the address of Getsocio).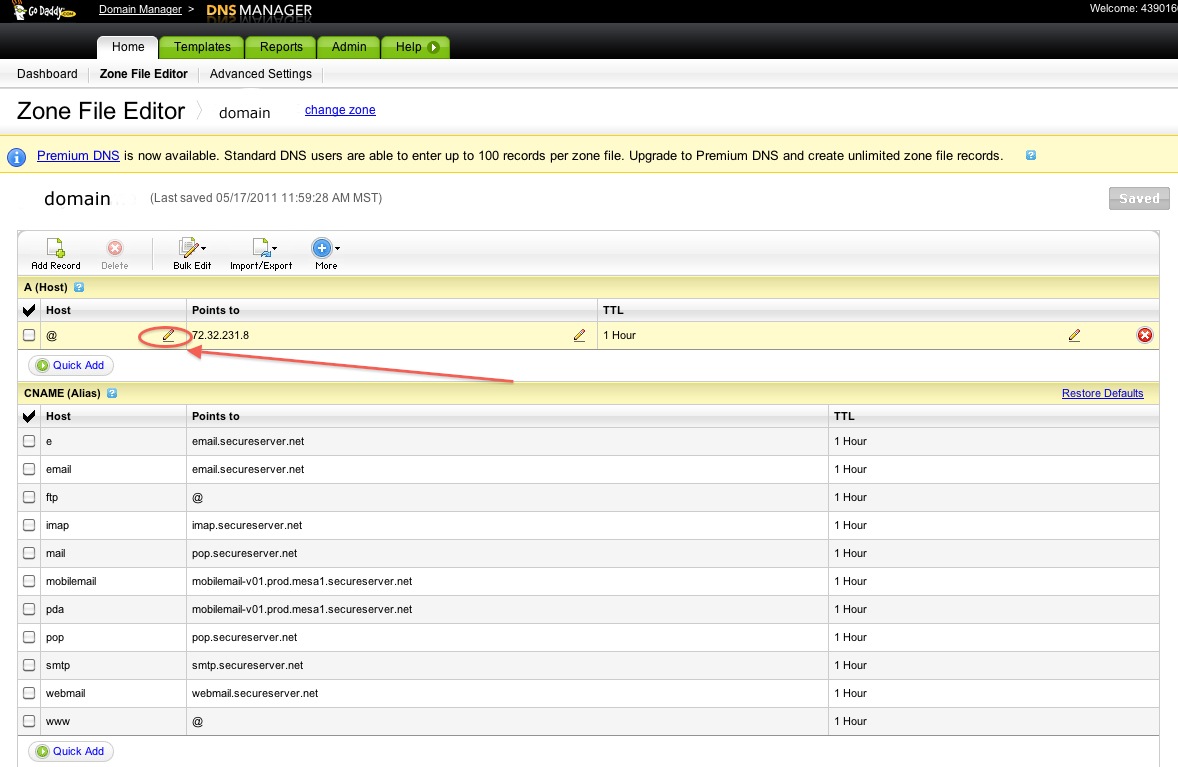 4. Press "Save Zone File" button and you are done.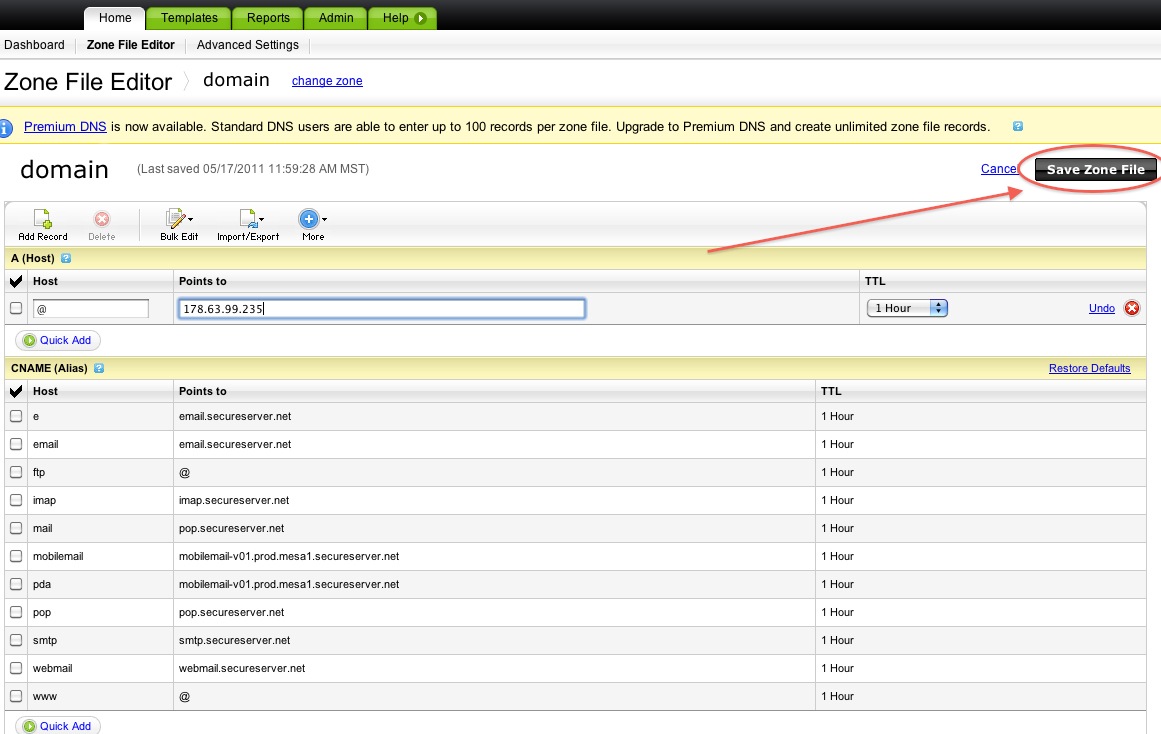 5. You may need to wait for one hour for your DNS changes to propagate up to 48 hours.