How to register Apple developer account
An individual Apple developer account costs $99 a year.
Here are a few quick steps to take to register as a developer:
1. Go to http://developer.apple.com/programs/ios/ and click "Enroll Now" (the cost of developer account is $99 per year)


2. Press "Continue" to skip the next screen and move further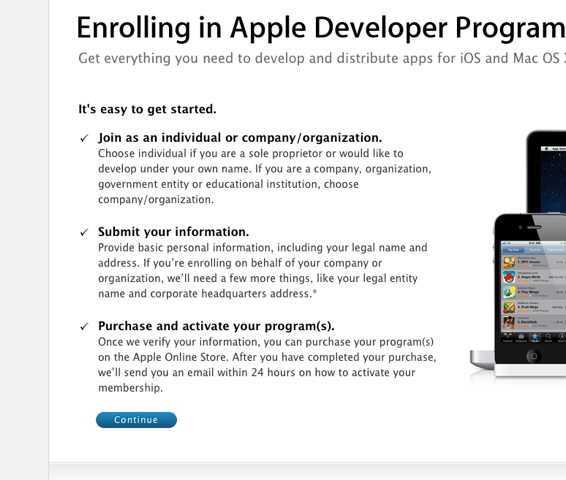 3. Most likely, you are not registered yet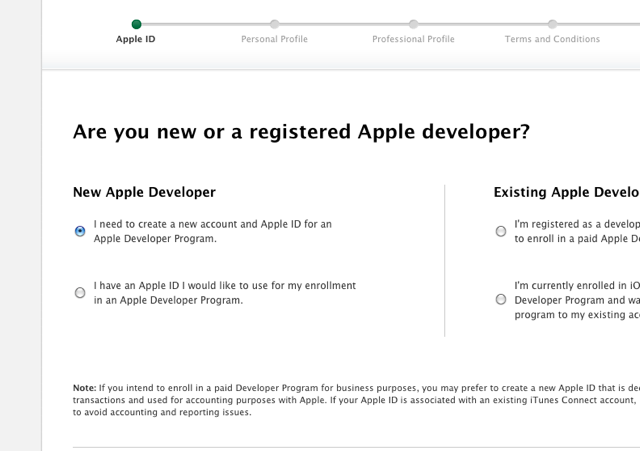 4. You'll have an option to sign up as the company, but you'll have to submit more info for verification and that will involve unnecessary paperwork, so we recommend signing up as an individual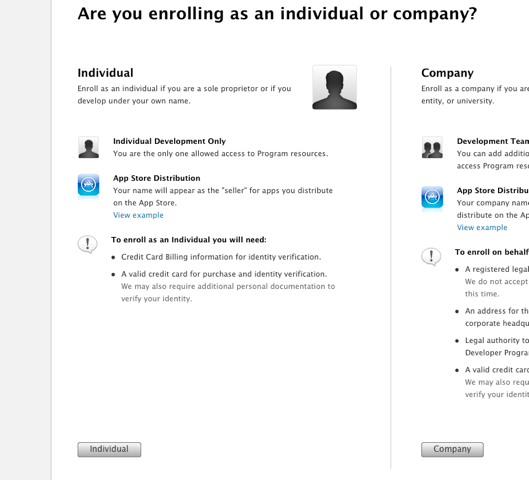 5. Fill in the Personal information and move on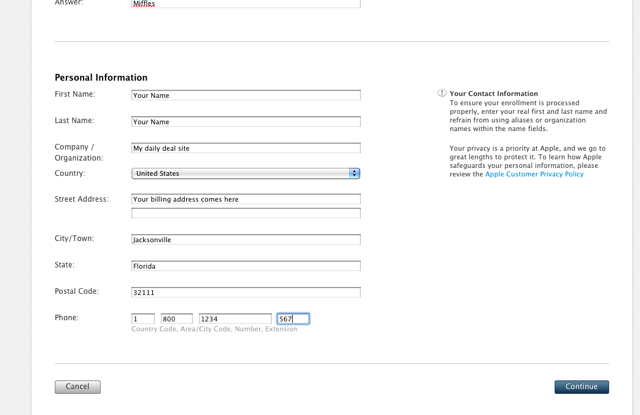 6. You'll be asked to complete the Professional profile, it's totally optional and does not affect anything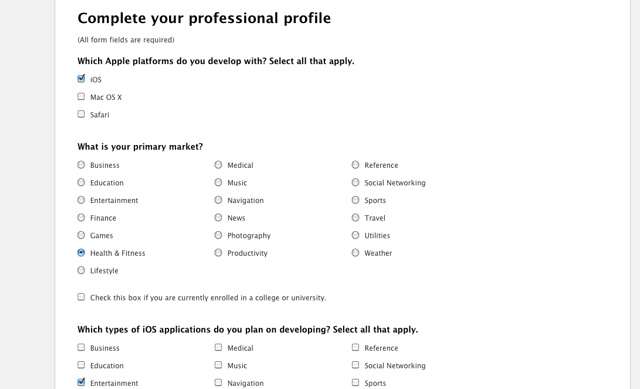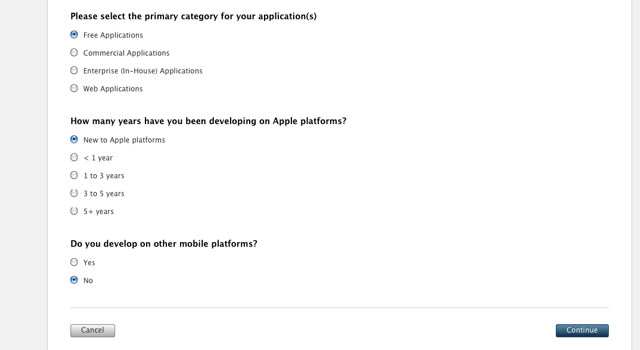 7. Accept the terms and go to your mailbox to confirm the email address.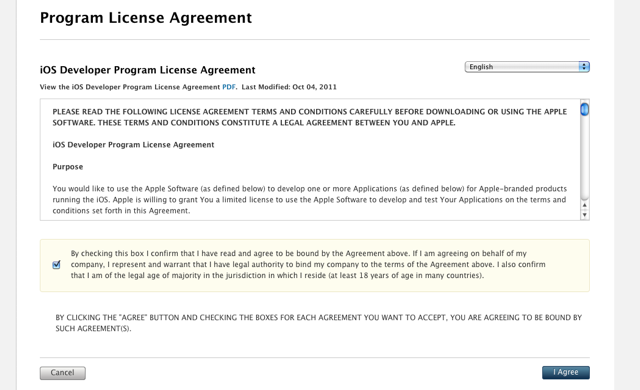 8. Having confirmed the email address, pick the developer program, iOS only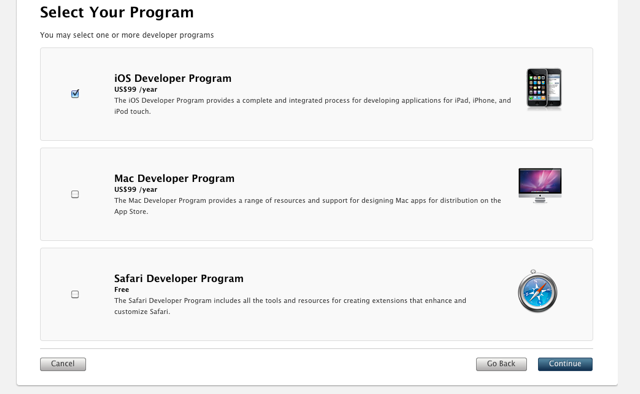 9. Add it to cart and move on to the payment screen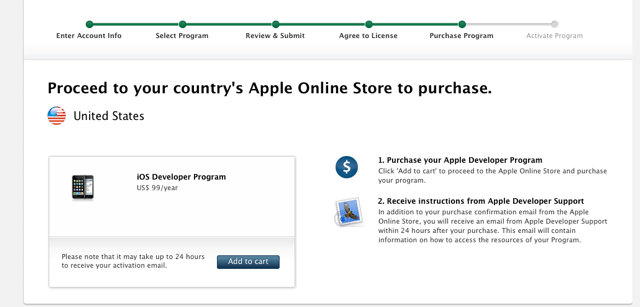 10. Adding the app itself is a complex and technically sophisticated process, so we need the access to your developer account to get this done at our end. Please email us with email and password you used to register it.
After we add the app, you can change the password, so we no longer have access to your account.