Tips for Running Successful Daily Deal Promotions
Wednesday, June 26, 2013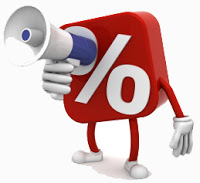 The daily deal industry is starting to mature. The rapid growth of the deal of the day websites gave place to
slowdown and
more deliberate development. People are still interested in good deals with high discounts. However, all the participants of the market are getting smarter. The deal site owners and merchants are becoming more selective with the deals they offer. The merchants do not rush to run deal promotions with the first available deal website. Despite of all the advantages of the model it happens that deal promotions do not meet merchants' expectations for generating revenue
and attracting new repeat customers. Disappointed vendors are looking for alternative ways to promote their products and services. There is no deal business without vendors. So, the owners for the group buying sites are also vitally interested in increasing merchants' satisfaction from running the deals.
How to avoid setbacks with the daily deal promotions?
Research.
It is wise to learn from the experience of others. Look for some companies that belong to the same industry as your business and that have run a deal promotion recently. Examine the details of their promotions: pricing, level of discount, tipping point, description of the deals, etc. Were their deals demanded by customers and how many coupons were sold? Distinguish all positive sides of these deal promotions and adopt them to your offer. If you can see any negative sides, think of how to avoid them. Of course, you will not be able to see all specifics but reviewing several recent deals from your competitors will provide you with a very useful information that you may use to improve your own daily deal offer.
Plan and Organize.
Schedule the promotion properly. It is important to select the right time for running your deal. It will not be good if a crowd of customers with coupons will arrive in your hottest business time when all your employees are busy with your regular customers. At the same time the promotion should be offered at a time when your potential customers need it. Another essential point is to prepare your stocks and staff to the upcoming daily deal so that all people who have bought your coupons were able to receive announced goods or services. Your employees should be instructed to provide best service to coupon holders even though they did not pay full price. Making these customers happy is a key to turning them into repeat loyal customers.
Maximize the benefits.
The main purpose of the deal promotion is to attract new customers to your business. You may not get significant income from the promotion by itself, you may even run the deal with zero or negative revenue. However, if you impress the customers who have purchased coupons or vouchers with your high quality goods and superb customer service, they will return to you next time and pay full price. There are many ways to derive additional advantages from running a daily deal promotion. First of all, do not miss opportunity to collect contact information from all people who purchased coupons and to grow your database of emails for distributing your future deal specials. You can also encourage your new visitors to follow your company on social networks and to share your deals with their friends, so you can get some extra promotion on social media. Besides, you can get additional profit from the deal by offering related products and services. For example, if a customer has purchased a coupon for weight-loss program this person might also be interested in some
healthcare
nutrition products, body massage or fitness training programs.
Analyze and develop.
Every time after running a deal promotion analyze the results. Monitor all significant factors, such as number of purchased coupons, redemption rate, demographics of customers reached by the promotion, marketing channels that were most efficient for distributing the deal and so on. If your first deal promotion failed or did not reach its goals do not give up. Try to figure out what went wrong and draw conclusions for the future. If the deal was more or less successful, do not stop at that and look for ways to improve daily deal performance next time.
Running daily deals with a reliable deal operator on a regular basis is a highly beneficial promotional method because of the "no cost" efficiency it presents. You may also consider integrating a daily deal section into your business website or blog. This option will allow you to exclude third parties from your deal operations. In any case, running high quality and well planned deals is a powerful tool for getting new customers, growing your revenue and obtaining other great benefits for your business.