Instant purchases
Monday, February 2, 2015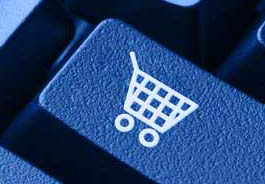 Have you had online purchase experience when you were required to fill in long forms and go through a registration procedure (receive confirmation e-mail – confirm account – follow the purchase procedure once again, etc.)?
Have you changed your mind and closed the shop's window being bored and frustrated with this process?
We in Getsocio have faced such situations and at some point decided to design a solution to eliminate these inconveniences for customers.
Recently we have updated our platform and added an option for a customer to make fast purchases by skipping authentication. This means that not-logged in user now have a possibility to purchase a deal still being not logged in. He/she would need to enter full name and e-mail address and proceed with payment.
Later such user will receive a confirmation e-mail with order details to a specified e-mail address.
Moreover, this purchase will be assigned to a user account on the site, so the purchase history will never be lost and in case customer accidentally removes confirmation e-mail – transaction can be seen when logged in to the site.
This feature will let your customers save time when purchasing and may significantly increase your sales.
To get more detailed description and instructions on it – feel free to check
this page
.
We hope you will find it useful!