How to Start an Online Store in 12 Steps
Wednesday, June 29, 2016
This is an A-Z guide that will help you to build a shop on the internet. Everyone and their dog has heard about e-commerce and its benefits for a retail business. The time when you had to look for programmers to open an online store is far behind us. Now you can create an online storefront as easy as an account on social media.
Why is it worth to start your own online store?
Shoppers value their time. All of us are ready to overpay for time. The buyer doesn't want to wait for a month or two till the leather belt is delivered from China, since all he wants is for his pants to stop falling off now. That's why he will order it on a local online store to get it today-tomorrow.

Online ordering challenge. The next reason to set up an online store sounds like "Try to handle it!". There are people who don't know how to order on shopping websites like Etsy or Amazon (just for instance), how to choose the best offer and so on. If there is not enough information on the products they are interested in, people prefer to make a call. A buyer saves his time and spares the nerves ordering in small local online shops.
Steps to take before starting an online store
Step #1. Do a comprehensive research
The task of going into the business of selling online for the first time may seem extremely challenging. But if you do some research and move forward step by step you will soon discover it is easy to open a store. Gather and analyze the information to understand whether you should go into this business.
Take some digging on what you are getting into before starting. Do you like competition? What skills are necessary for the success of your project? How adaptable are you to changing environment? How much profit do you expect to get initially? These are sample questions you should ask yourself.
Step #2. Decide what to sell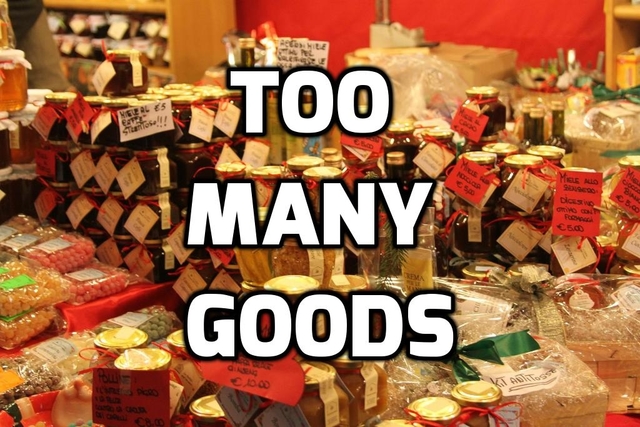 This part is very easy. Do you have a good knowledge of remote-controlled mini-cars and helicopters? Sell them. If you are an expert in fabrics and fashion think on starting an online boutique.
When you have an idea in what your store will specialize make sure your product is ideal enough for selling online:
Compact to be easily picked up (as for the sale of tangible goods). So no concert pianos.
A limited range of products. Choose the products which your store will be known for. If you start an online clothing store don't sell toys or books.
50-300$ price. Forget about cheap goods.
Consult Google AdWords. You should be careful with a rare and original product. On the one hand it can be interesting for everyone, on the other hand only a several dozen people will need this product.
Step #3. Know your buyer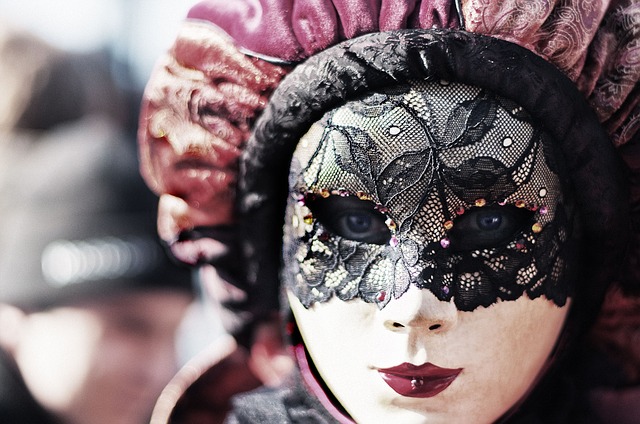 The buyer plays a vital part in your business. With his need starts your bank account. It is he who promotes your goods in passing during the dinner. Do you understand correctly who buys from you? Differences between your view and reality turn out to make you lose a lucrative stream of income.
Define the geographical area from which you can draw the customer. How old is your buyer? How does he spend his spare time? Nuances of lifestyle and habits will tell you how to promote your store better and to sell more.
Step #4. Know your competitors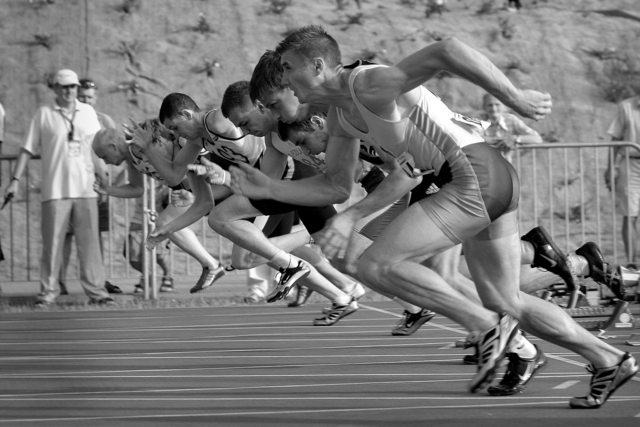 Get detailed information on strong and weak points of your competitors, their strategy and possibilities in order to improve your own effectiveness. Know their prices, promotional activities and reviews on their services and goods.
Your primary sources of information to learn the market players:
Sales personnel
Suppliers
Consumers
Trade associations
Specialist trade shows and conferences
Step #5. Suppliers
If you are not a manufacturer of your own products, don't sell services or e-goods then you have to find suppliers. Don't be afraid to contact sales representatives to get answers to all your questions. You can use such websites like eBay, Alibaba, Etsy.
A small tip: open an alternative email address specially for communication with all suppliers. You don't want to be bombarded with product offerings from everybody you contact.
Learn the sales and credit terms of the suppliers, the schedule of delivery of consignment for each of them. Also you should know their financial conditions since you want to be stable and profitable.
Step #6. Shipping and delivery
Not everyone is able to immediately achieve the level of big players of the market that have courier service, splendidly developed networks of logistic and distribution centers. Figuring out the way you will deliver your tangible goods to customers is the most difficult part.
You can resort to outsourcing services. If you want to create the right image of your online store in the customers' minds you should be careful choosing an outsource company or you may organize your own delivery service, especially keeping in mind the particular circumstances of your commodity (grocery orders or cookies. Who will pay for smashed brownies?).
Step #7. Scheme of working.
Throughout your country with goods available. This is the most expensive way. You need at least an inventory and employees. There should be enough quantity of all products for sales through a country.

Locally. The online store works only in one city or town, has a good service, a cheap and quick delivery. The start up costs of a local online store are relatively low and the customer loyalty is high.

On demand without inventory. You can start a drop shipped online store almost with no money. The buyer places an order on your site, you receive money from him and place an order with your supplier or distributor. The customer receives an order from the distributor with your logo. The competition is very tough.
Step #8. Give a name
An important step in launching a website is to get a domain name. Think properly because changing a domain name causes a bunch of problems like low search engine ranking. You can combine different phrases, search for pre-owned domain names, invent new words, hire a specialist. It's a lot easier to use this excellent tool - business name generator.
Step #9. Logo and style
Logo is a short description of your business, a graphic display of your vision and desire. It's a graphic element that clearly shows a customer who you are. People think that a logo can be placed only on the site headline. They are mistaken. Use your logo in packaging materials, on business cards, in your emails. In terms of psychology a logo is a mark that helps a buyer to easily distinguish you among others.
The choice of your audience will influence colors, fonts and graphic elements of the site. The design of a beauty supply online store will differ from a design of bodybuilding supplement online store.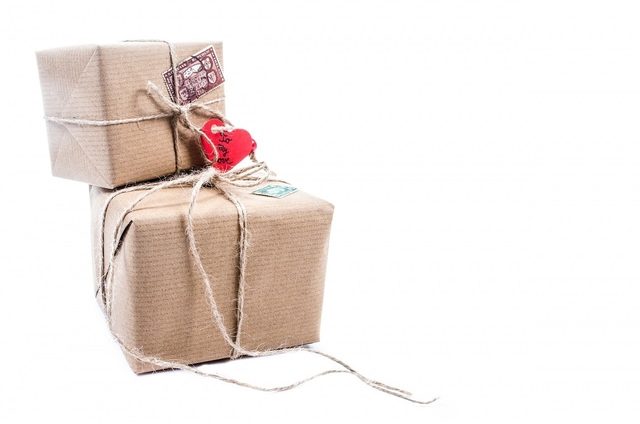 How to create an online store
Step #10. Software solution
On this stage you need to explore all available variants. The smart way to make an online store is to use Getsocio ready solution. There are many good e-commerce platforms which can help you to create online store. They include shopping cart software, hosting, maintenance and they are different from each other. To make the right decision do a research:
Features - Does the software solution have all features you want?
SSL - Does this platform provide SSL certificates for the security of your site?
Fees - Are there any additional fees?
Limitations in packages - What kind of packages are there? How do they differ?
Step #11. Content
What is the most important element in a successful running of an online store? Goods? Service? Wrong! Content. It's the only thing a buyer is interested in. Yes, he comes to the site for goods. But content can tell everything about the product. If there is content there will be sales.
Example: a buyer is looking for a pair of boots. And then he visits your shoe online store with amazing descriptions and images. What is he doing? He orders from you. Help the buyer to make a decision and he is yours.
Search engines pay attention to even small websites with a great content. If there is content there will be visitors.
You already have got a site. What's next?
Step #12. Promotion
All you have to do now is to consider your moves to stimulate traffic. Think about how to attract visitors to your online store and to retain them. SEO promotes your site for free.
How to prepare the webpages to help search engine spiders to index your content:
Keywords. Include keywords in headings, page titles, articles. Let's say you sell music in your online store. List all keywords on what people search your site. Write an article with these words (style, artists, instruments).
Social media. You can start a blog or become part of online business communities. Join forums.
Email. Use logo in your emails. Send reminder emails and your new offers to keep in touch with your customers. It's easy to organize a newsletter campaign with Getsocio.
Whew. That's it. The article represents the main idea on how to start an online store in 12 steps. Each point listed here contains a general direction to achieve the goal and they are easy to follow.