How to Start an Online Boutique for Dummies
Monday, July 25, 2016
Why online? Simply put, starting an online boutique you step on a path of sustained business development. True queens of shopping can check more trendy online boutiques in an hour than offline shops in a month. An enigmatic soul of a shopaholic does not get lost in a great many online brands. It lives among them. And it is doing well.
Shopping websites provide a fresh selection of dresses, sweaters, suits, shoes, shirts, t-shirts, accessories in one place. Buyers who appreciate the power of e-commerce can do shopping in their pyjamas right from their sweet homes and not to miss any big sale.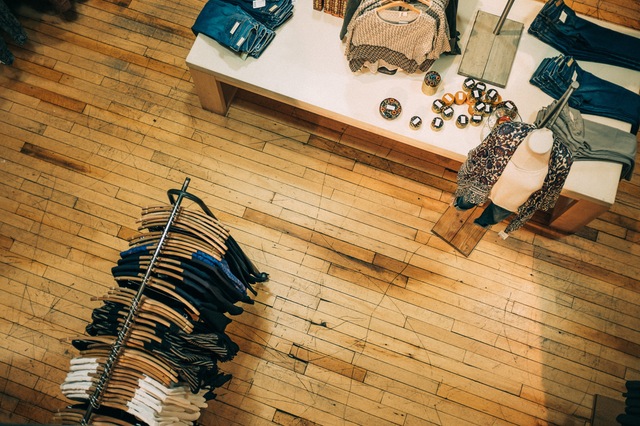 Looking at how to start up your own fashion start… up
As you've read a lot of information trying to understand how to start an online clothing boutique, it may occur to you that choosing a platform is the most difficult task in setting up an internet business. All that technical stuff (like domains, SSL certificates, hosting) is scary and confusing. If you take a closer look you will understand that everything is quite the contrary. With ready solutions available these days launching and running an online storefront is easy. But opening an online business doesn't guarantee an abundance of regular customers.
It is necessary to answer why a customer should consider your store the best place on the Internet to create a gorgeous wardrobe, rather than other sites that are open in tens of tabs with the same goods and different prices. This means a thorough preparation before you start your own online boutique.
Attention to detail
Your future as an internet entrepreneur will be full of surprises. At the very beginning start to think your steps ahead. With a tiny bit of attention and patience, you will outline a policy of starting a clothing boutique business online. Start with writing a simple plan. Among such common issues as defining what products to sell, finding suppliers or manufacturers, figuring out shipping, there should be getting experience and gathering information. A couple of months of work in a fashion boutique will help you learn things from the inside, as well as find out customers' demands and requests. As soon as you understand your buyer you know what to do next.
Brand name
Finding out how to create an online boutique is not without the choice of the brand name. The success of a clothing line does not always depend on advertising costs. The art of branding is about providing precious goods for people. If you sell branded clothing why not create your own brand? It should be an image of what buyers will get if they choose the products you sell. The name of your Internet company must contain the key information which acts as "genetic code" of your brand for a target audience. Don't have enough ideas of names for a business boutique? - Try this tool that generates cool boutique name ideas.
Remember: do not confuse brand and trademark. A trademark is a combination of style, design of a product, that helps your company to stand out among others. A brand is a trademark with positive and distinctive characteristics that is firmly associated by a consumer with the producer/manufacturer of goods.
Information on goods
Internet businesses have only a visual contact with a buyer. He/she comes wanting products of cutting-edge fashion. It can be all sorts of things: dresses, tops, shoes accessories, or rompers. Your task is to preserve this fragile intention. The lack of information leads to doubts. And as a result, the buyer cannot make a decision to buy.
Here are some tips:
Don't forget about special care instructions. As products in your online boutique are made from top quality materials, special care is required and it will guarantee a long life for customers' favorite items. The instructions about washing and caring in the product description on your site can also ensure a customer's revisiting your online boutique. Besides, not everyone knows what this or that wash care symbol means.
Avoid photos of models in unnatural postures (see photo below) as your customers won't understand the real look of the thing.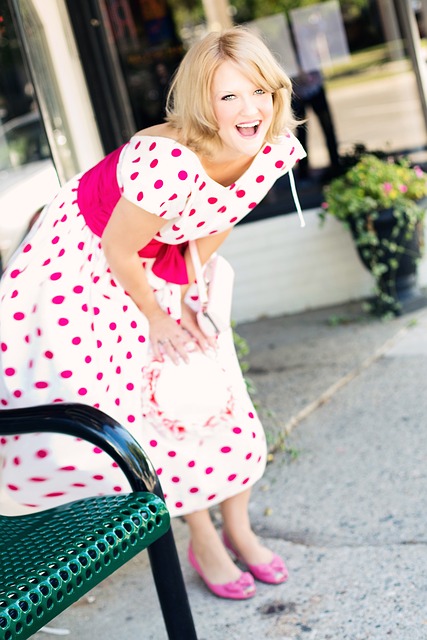 Prepare a size guide, specify the length and fabrics on every item. Not only appearance but also the comfort of a buyer will depend on the right size. Besides, a size chart on your site will reduce the number of returns of goods, and that, for its part, is making your life a bit simpler.
Add several photos - front view, back view. If there is lining show it on a photo. It would be nice to add pictures of stitches, buttons or of any decoration on clothes.
Clear all shipping and return details. There should be a special section on the website with clear instruction of how you deliver products and how you will make a money-back or good returning.
It would be ideal to invite a professional photographer for the creation of "magical images" for your dress boutique online. In case you don't have an opportunity to hire models and a photographer, don't panic, there is an option. You can do a high quality photo shooting at home. Use a flat surface like your floor or a table. Put paper (black, white, gray or of any color you like) on it. You need lots of natural light. Clothing must be perfectly pressed.
Social media account
When starting a store, that sells brand name clothing online, Facebook, Instagram, twitter and other social networks can open up new possibilities for your business. Many shoppers check media accounts of online stores before making an order on goods. The main idea of creating a page is to catch attention, intrigue and provide useful information. But don't make a copy of your boutique on Facebook or Instagram. This is an opportunity to gain the loyalty of customers, to help look their best and to be a personal stylist for your buyers.
That's all on how to start an online boutique for dummies. And one last thing. The purchase should be an adventure. There must be something except the goods. In our urban world people willingly pay for impressions. Because home-work-home-route is really boring.