How to Drive More Traffic to Your Daily Deal Website
Tuesday, May 28, 2013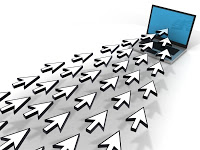 Driving a targeted traffic to your website is one of the most important elements of running a daily deal business. Having the greatest deals listed on your site is not enough for success, it is necessary to attract a large number of visitors to see your deals. There are many different forms of traffic: direct traffic when people type your URL into browser; organic search traffic from Google, Yahoo, Bing and other search engines; referral traffic that comes through links on other sites; paid traffic from Google AdWords ads, Facebook ads and other online paid advertising campaigns. The traffic might consist of visitors interested in your deal specials and those people who came to your website occasionally while searching for something else on the Internet. Drawing the right traffic to your daily deal website is the top goal which requires an elaborate marketing strategy. Let's review effective ways of getting quality traffic to your deal of the day site.
SEO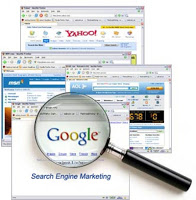 Search engine optimization is a complex of measures aimed at optimizing the website and its content (meta tags, text, images, links, etc.) in order to improve its visibility in search engines and increase the number of visitors. It increases the searchability of your website to specific key phrases and helps people to find your website and deal offers naturally through Google. SEO strategy also includes building relevant inbound links, social media optimization and a number of other SEO tactics. Search engines play a critical part in getting high quality traffic to any website. The more organic visitors you have the more potential buyers of your deals you get. However, optimization is a rather complicated process that requires some technical skills and knowing various tricks and rules behind the techniques. There are some risky SEO approaches, such as keyword stuffing, participating in link schemes and others, that worked quite well in past but are penalized by search engines now. Utilizing black-hat SEO methods may seriously harm your website ranking. So, you have to dedicate some time to learning the basics of search engine optimization or to find an expert SEO agency to do this work for you.
Content marketing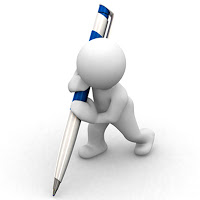 Content marketing is another great way both for engaging existing customers and for attracting new visitors to your deals website. Remarkable content is what people appreciate and what may convince them to buy your coupons or goods and to become your loyal customers. Release fresh content related to your niche of deal business - videos, photos, articles, how-to guides, infographics, etc. - as often as you can. Providing consistent valuable information builds your reputation as an expert in products or services you offer on your website and projects you as an authoritative person in your area of business. Another reason for content marketing is that Google likes unique quality content so it may contribute to your SEO efforts by driving traffic to your site and acquiring higher page rankings.
Social media
Social media websites can bring a lot of traffic to your daily deal website, but only on the condition of employing a well managed social media strategy. Otherwise, your time in social world may be spent in vain. Before entering any social network, research its potential for your niche market, identify your key audience and then plan your work accordingly. Social websites give incredible opportunities to engage in the communities where your potential users might be, where you can distribute your deals and promote your content, establish new strategic relationships and look for affiliate partners. One more argument in favor of social media is that search engines are using social signals in their algorithms to determine the ranking of a website. Therefore a good social media strategy is helpful to your SEO as well. The most popular websites for driving social traffic to your deal business site are YouTube, Facebook, Google+, LinkedIn, Twitter and Pinterest. There are many more social platforms that may be used for widening your online audience and promoting your deal specials. Every social network has its specific and may be efficient or, on the contrary, useless for your business. So, select your social media channels wisely.
Email marketing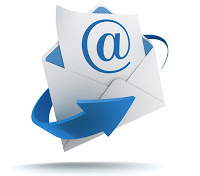 Email marketing is another effective tool for driving targeted traffic to your website. First of all you need to build up an email list to send your email newsletters and deal offers. There are many methods to get subscribers. Buying an email list might seem an easy and low cost way to grow your customer base but it is inevitably associated with some unfavorable consequences. Purchased lists often contain a large number of defunct and unused email addresses, they have low read rates and there is a big chance that your emails will end up in the recipients' spam folders. It is much better to build your email list organically. Encourage people to subscribe to your newsletters. This can be done on your website, through online promotions, contests, via social media and a number of other techniques. Provide some benefits for subscribers. For example, you may offer special deals exclusively in your newsletters so that they are not available for non-subscribers. Next challenge is to make your newsletters appealing and interesting to your customers. Analyze what makes them click on the links and try to continuously improve the content of your emails to get more clicks through to your deals website.
These are just some of effective methods of driving traffic to your daily deal website. There are many other ways to attract attention of your potential customers - affiliate marketing, forum commenting, paid advertising and so on. It is not an easy task to find a right traffic strategy for your deals website but it is worth the efforts. Driving quality traffic to your site will result in greater revenue and will improve your overall business.