Getsocio Is One of the Best Website Builders (or why we love clutch.co)
Friday, March 24, 2017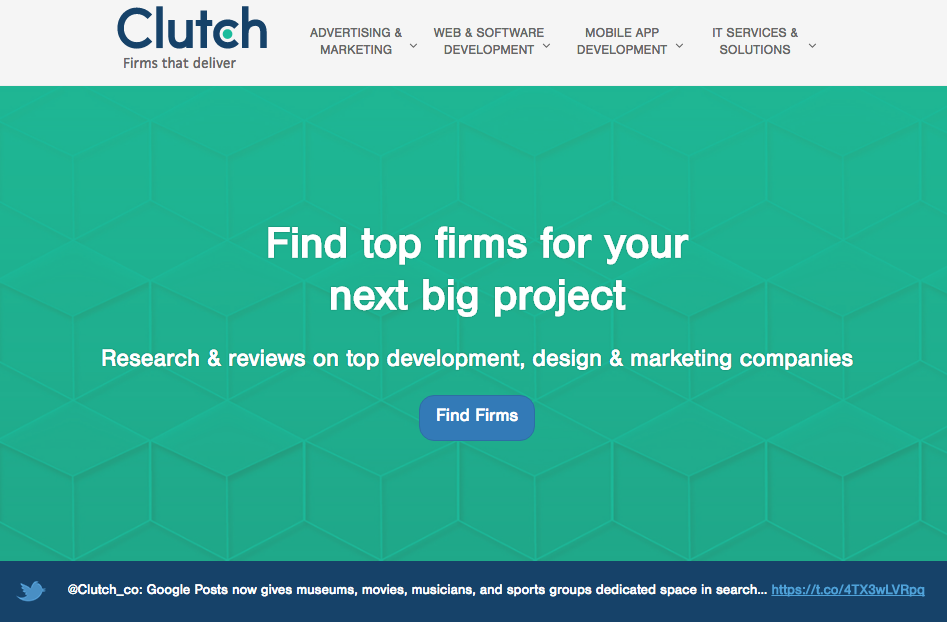 While choosing the website builder that will help accomplish business goals, the list of solutions seems to be never-ending. How to understand which one of software is worth time and money? Clutch.co is an independent research company, which analyses and makes ratings of leading software and provides real clients' reviews. The service's aim is, and we think must remain, to help business start-ups, medium-sized and large companies find suitable partners to meet a specific need. It is therefore doubly important for our team here at Getsocio to be found among top website builders in their list.
Clutch uses the methodology called Leaders Matrix, which provides a comparison between a core activity of a firm and the exact match to expectations of clients. It conducts extensive research on software according to the following categories:
web and software development
advertising and marketing
mobile app development
IT services and solutions
As a neutral 3rd party service, Clutch research includes the most highly weighted element - unbiased client feedback on features, cost, support and ease of use. We found that this service is the perfect way to measure the quality of our work because with clients' reviews and feedback we get a chance to become better. And, of course, we appreciate that our clients took the time to share their experience of using our software with a Clutch analyst.
Getsocio team is pretty excited about the recent review of one of our clients:
Without this platform, we wouldn't have a business. They've made a lot of upgrades since we started using their platform, and that really helped us increase sales and become more efficient.
Our best reward is an objective review of a customer. We'll keep working to make sure our current and future clients have the best and qualitative service.
We can't wait to see more authentic feedback on our clutch.co page