Behind the Scenes of eCommerce: How Online Payments Work
Sunday, June 4, 2017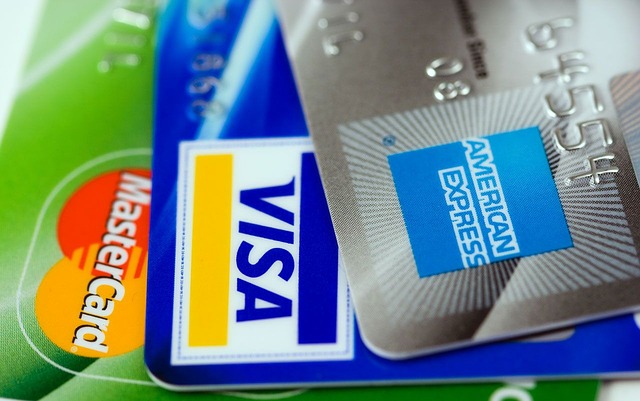 Every store owner comes to realize that his business needs to have an online presence since people all over the world are shopping on the Internet. The process of moving a business online starts with understanding the ins and outs of e-commerce. Among topics what to sell online, and how to start an online store, the most puzzling one is how to accept credit and debit card payments online.
The payment processing industry is filled with jargon that needs patience to be understood, especially through the eyes of an outsider. In the words of some brilliant person, if you can't explain it to a kid, you don't understand it yourself. You guessed it, these are the words of Albert Einstein. In addition to the above, if you don't understand the basics of payment processing, you are not able to accept payments online.
For the buyer the credit card payment either offline or online is simple. A customer picks an item and goes to the checkout or the shopping cart page to pay for it. Unlike the merchant, he doesn't need to understand the magic of the process where the money is transferred from him to a seller account.
The topic on online payments is a bit difficult to answer without writing a dissertation on payment processing. Each of the terms deserves to be considered as a separate topic. The following, therefore, is not pretended to be an encyclopedic presentation of information of how online payments work for merchants. Nevertheless, it explains the main processes that occur during online payments.
Here's a spoiler: 3rd party payment processors - those that don't require an internet merchant account, and integrate with your store quickly - are best for startups.
Traditional way to accept payments online
You'd think, what may appear to be complex about online payments? There is one simple form on a website where a customer submits his payment details and presses the button "Pay". Then a merchant waits for transferring money to his account. Well, in a perfect world, that's what happens, but in the real world, it's a bit more complicated.
Traditionally, to make this happen an online retailer needs:
a special bank account to hold the funds received from online payments until they are transferred to a business bank account - this is a merchant account;
a secure service to verify and authorize payments to the account - this is a payment gateway.
Merchant Account
A type of a bank account that allows accepting Visa, MasterCard, American Express or any other debit or credit card payments is known as a merchant account. A merchant account implies a contractual relationship between your company and a bank according to which funds derived from your sales and paid by credit or debit cards are transferred to your business account.
A bank or a payment processing company (you will read about payment processors in greater details below) will assign a unique merchant identification number to your company and your bank account in order to uniquely identify your business among billions of others all over the world. Merchant ID is present in every payment that takes place on your website.
When applying for a merchant account, a bank or a processing company will review your application taking into account type of products or services you're selling, planned total sales, countries of business operations and currencies of payment cards.
There are various fees associated with a merchant account such as monthly minimum, transaction fee, chargeback fee and others. It is necessary to understand all the fees of a merchant account in order to ensure a business will be profitable.
Payment Gateway
A payment gateway represents software that connects a merchant ecommerce website and his bank. Payment gateways, such as Authorize.net, require a merchant account. Similarly to the point of sale card terminal a payment gateway:
checks the validity of cards;
determines the issuing bank of the card;
encrypts the numbers associated with the card;
tells a merchant bank whether to initiate a funds transfer;
sends the answers back to your site.
Payment gateways can roughly be divided into the following types: direct, redirect.
Direct (a.k.a. non-hosted) gateways process payment details within a merchant store, and the customer never leaves ecommerce website to enter his card information. To take direct payments a merchant website should be SSL encrypted, which means an URL of a checkout page should start with https://secure. This also involves passing the Payment Card Industry data Security Standard.
Redirect payment gateways (a.k.a. hosted) send the customer to a payment processor website. Once the customer has paid, he will be returned back to the ecommerce site to complete the checkout process. In this case, a merchant doesn't need to worry about PCI compliance, as he only collects order details.
For the use of a gateway a merchant also pays fees: monthly fees, transaction fees, setup fees, chargeback fees. When it comes to fees and rates, it is important to take the time and make sure you fully understand what you are being charged for.
Acquiring an internet merchant account and payment gateway software involves lots of effort. There is far simpler way to accept payments online - all-in-one payment solutions.
3rd Party Payment Processors - modern way of accepting payments
Visa and Mastercard are undoubtedly the largest payment processing platforms in the world. They allow to speed up the payment cycle between different banks serving as mediators between issuing and acquiring banks in authorizing credit card/ debit card transactions. A seller and a buyer may use the services of different banks, and in international trade, the banks are in different countries. There are thousands of various banks, billions of merchants and buyers. When the bank of a seller (acquiring bank) and the bank of a buyer (issuing bank) are both attached to one payment system - the payment process is close to instant.
3rd party payment processors (a.k.a. payment aggregators, third-party merchants), such as PayPal, Stripe, and Braintree, offer services to facilitate accepting online payments and don't require a dedicated merchant account at all. That's why they have made life easier for the online business owners unsophisticated in new technologies or for those who are engaged in selling and production.
What is different about 3rd party payment processors?
3rd party payment processors use one merchant account to represent different merchants that is opposed to the traditional way - a dedicated merchant account to each merchant. In other words, payment aggregators accept payments on behalf of a number of e-commerce merchants.
If you have a startup - third-party payment processors are easy to get started to accept payments online. There is no need to collect the necessary documentation for opening a separate merchant account and a payment gateway because all of these you can have with 3rd party payment processors. As for pricing policy of such payment solutions, in most cases, you pay when you sell. You should research several top 3rd party payment processors to find which is best for your business.
As a rule, hosted ecommerce solutions support a long list of various payment gateways including those of third-party payment processors. For example, here are pre-built payment gateways in Getsocio. We hope this article will help you to choose the best option to accept payments online for your new Getsocio-powered store.