Why Daily Deals is Still One of the Best Ecommerce Business Models
Thursday, August 29, 2013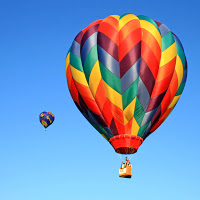 After the skyrocket growth in 2010 and 2011, the industry of daily deals has experienced some downfalls recently. The effectiveness of Groupon business model is often questioned in mass media and many authors are focusing on the problems associated with daily deals. There can be no doubt that it is very important to be aware of all potential risks before entering deal of the day space. However, exaggerated concerns about hidden costs and dangers of deal promotions make some businesses keep away from this powerful marketing solution. That is why we would like to shed light on the beneficial sides of daily deals, which still remains an efficient e-commerce model for generating profit and driving sales.
Daily deals is a huge industry where small websites offering a single deal category can co-exist with diverse mid-sized daily deal companies and multinational giants, such as Groupon or Living Social. Besides, there are many variations of the deal business - group buying, deal of the day, flash sales and so on. So, each business owner can choose the deal business model that works best for him or her.
Daily deals is a highly scalable business model.
The limited-time deals create a sense of urgency. This encourage users to share items with each other and to involve their friends into group buying schemes. As a result daily deal companies can grow much faster than other types of businesses.
Accessibility to entrepreneurs with no programming knowledge and with modest financial resources.
There is a wide choice of software applications for creating clones of Groupon, Woot and other popular deal and group buying sites. The site building platforms vary in functionality and cost but they are specifically optimized for deals business and there is no need to develop your website  from scratch. So, the daily deal startups can easily find a solution to create their own websites that fits their technical skills and budget requirements.
Deal promotions is a powerful marketing tool that can't be ignored by businesses.
Daily deals is a forceful, scalable marketing channel with no upfront cost to merchants. With strategic pricing and good execution, running deal promotions represents a very attractive marketing option for small businesses, that can't be ignored and will always be in demand.
Consumers love discounts and often recommend the deal site to friends.
Daily deal sites offer considerable discounts. Using coupons provided by the deal site let consumers save a lot of money and this encourages them to recommend it to friends and relatives. As a result more and more users sign up to receive saving offers from the site and all involved parties benefit from the deal.  
These are just some advantages of daily deal websites and it is quite clear that in spite of all difficulties it is still a good opportunity both for start-ups and for established companies looking for new ways to attract customers and grow their business.