Staff user role
Thursday, February 2, 2012
Great news! Staff user role is now available.
We are back on the track from upgrading Getsocio platform to Rails 3 and moving forward with implementing new features. The first release of sub-admin functionality has been rolled out.
With the time going your daily deal site grows and the amount of deals reaches the number hard to be handled with a single pair of hands. Sooner or later you'll need to hire more people to help you run your site.
Before the only way to grant permission to your employees to manage deals was to promote them to site admins. Now you get fine-grained tools to administrate the site. You may grant admin permission to your business partners, CEO or CTO, while sales reps, content managers and others can be promoted to Staff and have access to deals only.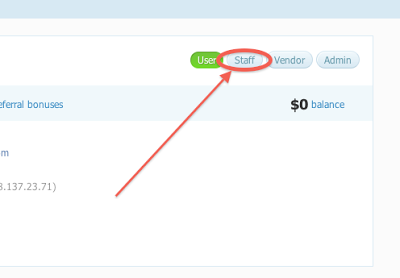 Staff user gets access to all deals planned, completed or expired, the promotion is done via Users page of Admin section. They have the same rights over deals as the admin does - create, edit, upload images and publish deals. If you keep "Send daily deal email" toggle on, the deal published by Staff user will trigger a newsletter.
Deals page is the only page of Admin section they can see at the moment, no exposure of Billing, Users, Settings and other sensitive information. You may rest assured that they won't be able to export transaction data or change the domain name.
To learn more about user roles on your daily deal site, you can check out the guide.