How to Dropship from AliExpress
Wednesday, February 1, 2017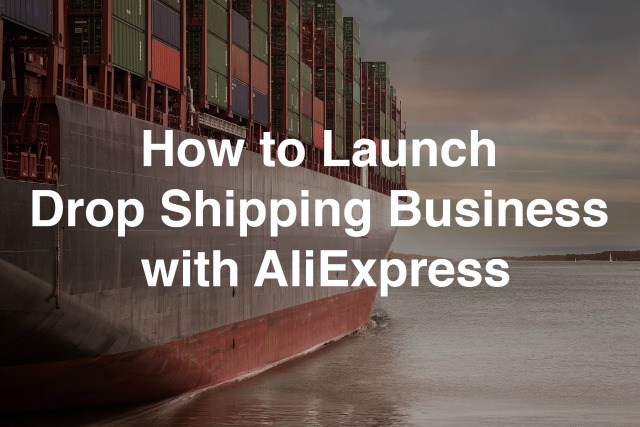 AliExpress is a big marketplace. It is a treasure trove where you can find anything at a cheap rate. AliExpress belongs to Alibaba Group, which also owns such giants like Taobao, Alibaba, 1688 and its turnover is estimated at several billions of dollars a year. So, you wondered how to start your business with AliExpress. Before you will make your first step it is necessary to figure out what to buy and how to buy. The easiest way to explain how to dropship from China is by giving an example.
Uncle Liao in China is making something nice and trendy (talking hamsters, replica watches, flying toys - anything) in his tiny basement and he is ready to sell his produce to anyone at $5/item +$1 for shipping in any country. You in your country launch an online store with products made by Uncle Liao but with price $15 per item. You advertise, attract customers, get orders, get an upfront payment and…(drum roll, please) place an order at Liao's to the address indicated by a customer. In the end - everyone's happy: a customer gets what he wants, you make your profit, Chinese - theirs. At the same time, you never held the product in your hands and never saw it. Let's move on to the technicalities: how to find a supplier, how to pay an order and other.
here.
How to find a best-seller product?
It goes without saying that oversized and heavy goods will cost a lot and it would not be without problems with shipping. The best option for dropshipping from aliexpress is to choose something like watches, sporting goods, jewelry, various small electronic devices, household goods because they are light and occupy little space during transportation. In fact, this step is the most interesting and easy in the whole dropshipping process.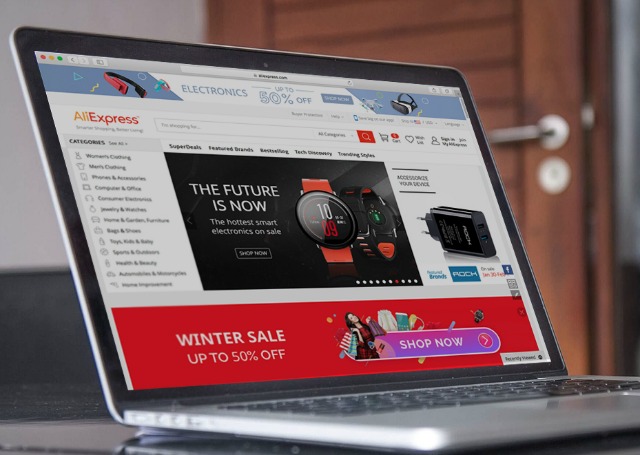 Click on aliexpress.com and look at popular products. It is advisable that the value of the product will be obvious and the price reasonable. After you will exceed the number of tabs (50-100) - move on to the next stage.

Go to google.trends site and start to research the demand on products in the needed region. And you don't necessarily have to check the name of a product: it would be enough to check the level of interest to the chosen range of goods.

Check whether the products you've chosen are on your competitors' sites. Simply type the name of products in Google and see how much results are there. Most things you've selected are imported in a great volume and thus have a low price. You are not interested in this because price competition will be fierce.

Start working with the remaining products. It's certainly, you can sell whatever you want. If 100 of your competitors sell the same products two times cheaper than you do, don't expect instant income. Keep looking for a market with a lower level of competition.
Finding a good seller
Buy from sellers who know how to sell on aliexpress since the very beginning of this company and care about their ratings. Filter sellers with the search tool.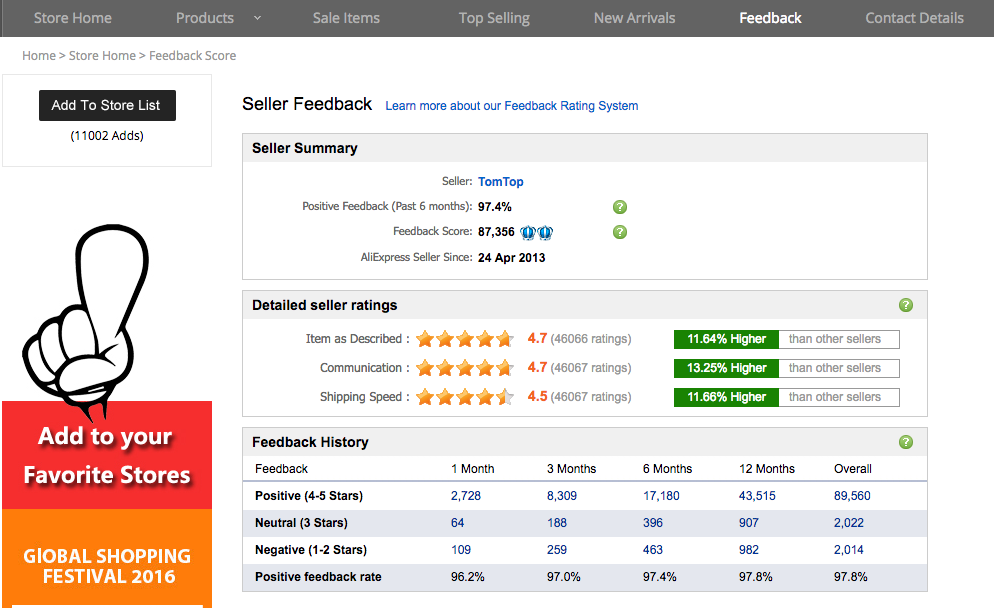 Rating of the seller is shown graphically and it depends on the number of orders. Medals, diamonds and crowns are used for displaying a rating information. The more orders a seller company has (and therefore feedback, no matter what kind of - positive, negative or neutral), the higher rating it has. The minimal rating - one medal, the maximum - five crowns.
Top-Rated Seller is a logo given by aliexpress to a seller who has proven itself to be a company with high level of service. Sellers can not pay for this status. A seller receives this status after thorough checks by the administration. A top-rated status of a seller is an additional guarantee that the purchase will be successful on the assumption that you have carefully read item details and contacted a seller for any issues. The absence of this status does not necessarily mean that your purchase will be doomed to failure.

Sort goods by a number of orders. A large number of sold goods by a seller is a sure sign of reliability of work of a seller company. The information on a number of orders is below the name of a product.
Check feedback ratings. Real feedback from end users can tell a lot about the seller. The more positive, the better. According to results of deals, buyers give a rating to sellers in three ways - 1) Are the goods the same as described; 2) Is a seller ready to communicate with a buyer? 3) Shipping speed.
Ask questions. Good sellers are interested in establishing a good relationship with their buyers and always ready to answer any questions. Clarify specific details of your order and look at a seller's reaction, response speed and contents of replies.
Finding a seller with a top-rated badge and a good quantity of orders is a good sign. The top sellers have three crowns and 95-100% of positive feedback. It is noteworthy that such information is not always a measure of quality. A seller can receive a high rating with the group purchases, and new shops with zero ratings and a small number of orders are often paying much more attention to buyers than a shop that has 50-100 deals per day.
Read description
An item description includes seller's clarifications. Fabrics, quality, size and a lot of other useful information is in details. Images of the goods do not always correspond to reality. In order not to buy a pig in a poke and then return it, get true photos of a product by contacting a seller. If a product is good a seller will send needed photos easily. But in the case that a seller ignores your request try to find a better seller.
Which way of delivery to choose?
Packaging is important. If you are aliexpress dropshipping you don't package yourself. Pay attention to the supplier's preferable ways of delivery. All international postal mailings from China fall into the following categories according to the principles of the Universal Postal Union - packages more than 2 kg (4.41 lb.) and small packages up to 2 kg, with tracking and without it. Most often suppliers use the following postal services:
China Post. China Post is ideal for delivery of light packages up to 2kg as in most cases it is free and can be tracked. Choose only trackable delivery. The trackable number of such packages starts with R - registered.

EMS. International express mail service. The trackable number starts with E.

ePacket is an agreement between the official postal service of China, the United States Postal Service and the biggest online stores and markets.

DHL is an international express packaging service. It is very expensive.
For low priced products China Post is OK, but when buying expensive goods choose shipping services like EMS, DHL. Most of the suppliers offer free AliExpress Standard Shipping. Some suppliers offer free ePacket delivery. Since suppliers on AliExpress set up shipping options that they prefer and there are lots of shipping methods, contacting the supplier is advisable.
How to pay on aliexpress

There are about twenty payment methods on aliexpress. You can send the payment for goods with your debit or credit card. At first glance it seems doubtful. You provide your credit card details to some unknown Chinese. Let's make it clear:
When you type your credit card data on AliExpress the data is given only to AliExpress. The seller doesn't see this data. Not when paying, not after confirming an order, not after disputing the case. Never! Until you reveal your credit card number to a seller in conversations. You shouldn't do this.

AliExpress sees your credit card number. And what is aliexpress? It is one of the biggest companies in the world. AliExpress can handle security of data. If they couldn't their image would suffer serious damage.
A drop ship business is still a business. You have to give careful thought to each step of running such a business. Launch your site with a trial free for 14 days, add products and remember nothing is impossible.