Why Use Guerrilla Marketing In Your Business
Tuesday, October 11, 2016
Many of you have probably faced ad campaigns that surprised you or made you smile or even laugh, you'd hardly call it marketing. Flashmobs, street actions, ad on people and animals, ad in unexpected, unusual places like the bottom of water pool or pizza box are all non-traditional marketing techniques known as guerrilla marketing.
Guerrilla marketing distinguishing features:
rejection of truism, innovation
outside the box, independent way of thinking
good results with limited opportunities, cheap or even free promotion.
While reading this post we offer you to equip yourself with a pen and a note and to write down all ideas about "how something like that can I use in my business?". Then start with the one that in your predictions and feels is the most profitable, cost and time-effective.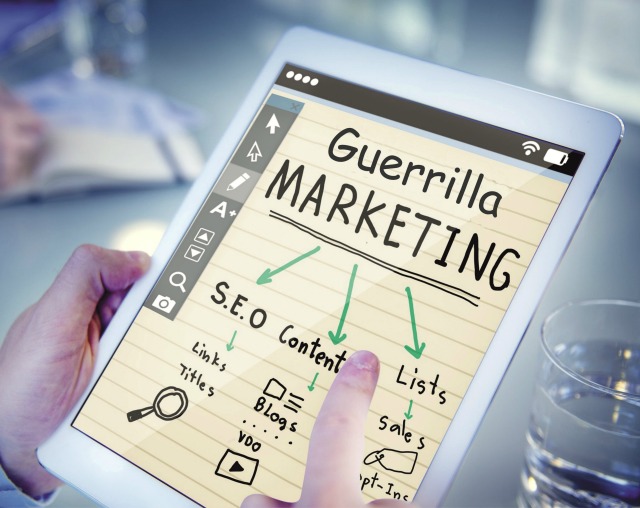 First of all, you should clearly understand that success of any marketing campaign depends on answers to the following questions: a. Who your customer is? b. What is his/her usual place? c. What have your competitors done in this direction? d. What exactly is expected from the campaign?
Let's move on to some good examples of unusual ways of promotion your business and find out why guerrilla marketing works.
Beautiful story round a brand. Wine of Jean Paul Chenet is a great example. You'll never mix up this wine with any other owing to the design of the bottle – curved bottleneck named Josephine. The story goes red wine of one winemaker Chenet was served to dinner of French King. The wine was excellent, but the bottle was kind of lame. The King got mad and demanded to take that winemaker to the Louvre. To the question on a bottle, Chenet answered that it is bowing to the King's splendor. By the way, this bottle was designed only in 1984.

Wonderful advertising surface. Concert advertisement of British band "The Prodigy" was printed on eggs. There was an inscription with the band name, time, date and place of the concert on a part of eggs that have been selling in the city where the concert was scheduled. The cost is really cheap, coverage is the widest, engagement of the audience is truly remarkable.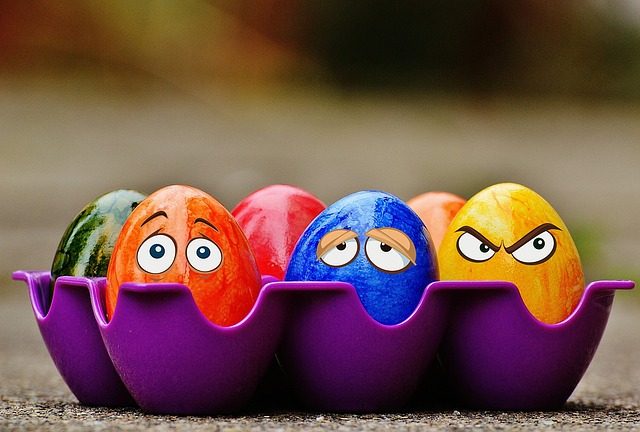 Costumed messenger. Just imagine this: you've ordered pizza, for instance, you open a door and see in front of you a messenger dressed in a pirate costume (a cloak, Jack Sparrow's hat, a walking stick or a sword, pirate shoes). He has a huge box in his hands, and the box is tied with a rope and with a sealing wax on the top. Who can resist a temptation to get a picture with him? Do you think these photos will be put on the internet? And how!

Carpe diem. The story took place during Winter Olympic Games. Lighter company Zippo helped 17-time world champion in diving to reignite The Olympic Flame when it suddenly went out. Seemingly, such a regrettable moment, however, company Zippo wasn't bewildered and found profit for itself in this situation, they changed the photo on Facebook and added a hashtag Zippo saves Olympics.

Scandal surrounding cognac. The thing with N.Shustov and his cognac at the beginning of the 20th century is the first example of guerrilla marketing in Russia. For a little money N.Shustov bribed students, who visited all drinking saloons and demanded "Shustov Cognac". They never found it and imposed scandals, fought. Local newspapers started writing about this and thus Moskow found out about cognac Shustov.

Fake buyers. Another good example of guerrilla marketing is fake happy buyers. The main idea is that there are people carrying boxes with goods of a certain trademark in a busy and noisy place. This promoter "accidentally" meets his "friends" and begins to discuss a good buy. Besides, before sales rep visits a store where a company is planning to sell its goods, fake buyers call to that store and ask whether there is such item of a certain trademark.
Why guerrilla marketing is effective?
There is room for experimentation.
It's all about making money without money.
It diminishes barriers between sender and recipient.
Conclusion
Of course, there are much more examples of guerrilla marketing, and we focused only on some of them to give you some interesting thoughts of promotion your business.