Why Social Media Marketing is Essential for Daily Deal Business
Wednesday, May 8, 2013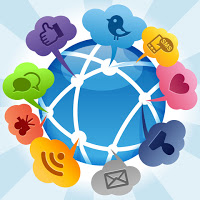 Daily deal business is a highly competitive industry. New deal of a day websites emerge every day and all of them have to struggle for their market share. "How to attract merchants and buyers to a newly created website?" "What kind of deals or products do the customers need?" "What do people think about my competitors and what can I do to overcome them?" These are the questions each entrepreneur who starts a group buying or deal website have to find answers. 
Social media marketing provides rich opportunities for market researches. There are many options in social networks for gathering information about markets and customers. You may perform searches in social media to find what people think about certain products or companies. This way it is possible to investigate customers' needs and to discover the competitors' behavior.
It is very important information for building a successful deal website. 
Except of being a source of market information, social media represents powerful promotional tools for daily deals business. Sharing information about your daily deal specials across several social websites is a well proven method of online distribution. Besides, social media can help build links to your website, which in turn contributes into your SEO efforts
. When you encourage your visitors to make connections with your business by becoming your followers on social networks and to share online offers or any other content from your deal website, these actions strongly recommend your site to that follower's friends, expands its reach, and increases its visibility in the search engines. This practice also supports good online reputation and credibility of your deal website.
There are dozens of social media sites that can be used for promoting a daily deal business: Google+, Facebook, Twitter, Pinterest, Foursquare, Tumblr, Delicious and many more. All these social networks are meant for interaction among people by sharing and exchanging information and ideas. However, each of them has its specific features and rules. For example, Twitter is a social website that allows to share short text-based messages; Pinterest is a content sharing service which lets create theme-based image collections; Facebook is a full-scale social network for sharing photos, updates, joining events and a number of other activities. The social media sites usually have some restrictions regarding business use of their resources and violation of these regulations may result in penalties and blocking of accounts. These peculiarities must be considered for successful marketing work in social media.
Social media marketing is a key component of an effective marketing strategy. It provides means for market researches, gaining attention of the customers, distributing deals and generating traffic to your deal website. So, social networks are not just a fun place to meet and make friends. It is a platform for promoting your site, connecting with your customers, researching their needs and the source of information about market trends and new ideas for developing your business.