"The purpose of business is to create and keep a customer." ~Peter F. Drucker
Thursday, September 19, 2013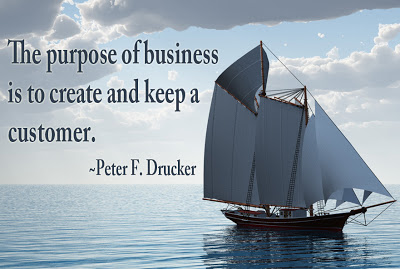 This saying by Peter F. Drucker, an outstanding American management expert, author and educator, is particularly topical for businesses operating in the daily deal space. One of common claims from merchants is that running deal of the day promotions does not always creates repeat customers. Daily deals are usually efficient for reaching new customers. However, keeping customers is something that requires more than just a one-time discount. Memories of saved money do not inevitably make people return to a store, restaurant or beauty salon again and again. 
There is no doubt that deep discounts is a temptation that most shoppers can't resist but affordable prices is not the only value consumers are looking for. People also appreciate attention, care and respect. So, whenever a new client enters your door, with or without coupon, give him or her the best service you can, surround with sincere care and make believe that you really happy to see each client. Make your customers' experience with you
unforgettable and
positive and they will definitely think of visiting you again as soon as they need a product or a service you provide.