How to Start Selling Photos Online
Friday, April 14, 2017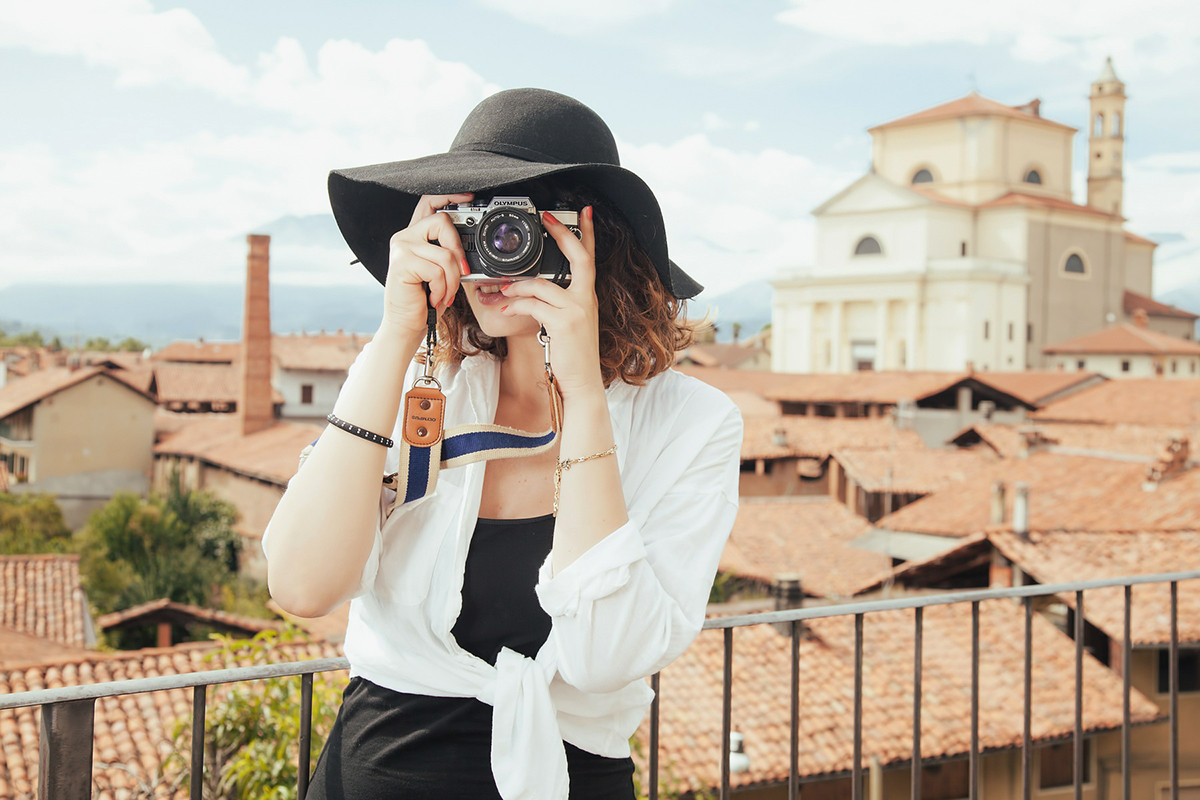 Many of those who have a hobby, be it art, philately, diving, scrapbooking, have a secret dream to turn their passion into an income-generating activity. Why not? If you are working a boring and routine job only to pay the bills and feed your family, the opportunity to make a living doing what you love may seem the best thing on earth. Of course, for most people the dream remains a dream since it's difficult to benefit from many hobbies. Fortunately, photography is one of the rare exceptions and selling photos online can help you make money without unnecessary financial risks. There are two options: to sell photos online on personal websites and to use photo agencies.
Major League
The first option is perfect for professional photographers. If you want people to take you seriously you need your own space. And a website for a photographer is a very important tool as it is a part of a larger puzzle of a media plan how do you promote yourself as a photographer.
The website is an indicator that a photographer is not for one single day on the market. It is a business card on the internet, an opportunity to tell potential clients about yourself, an online journey into the world of your art, portfolio. The site contains detailed information on prices and services of a photographer.
Top photographers, designers, those who got to professional level understand their market, behave professionally, set and achieve financial goals successfully that's why they use their own website to sell photos.
Join the world of microstock photography
The simplest way for hobbyists and keen amateur photographers to find out how to sell photos online is to take advantage of microstock websites. There is that kind of a business on the internet - selling photographs: anyone can sign up as a contributor on a photo agency site and offer photos for sale. An agency pays you a fee, and you allow using a photo - such a sales model is called royalty free. Under these conditions you earn for a photo from a quarter to two dollars. This is a tiny money, however, you can sell the same photo a thousand times.
For many years micropayment photography was considered as a dump of photographs of no use to anyone. They used to say that good money could be earned by taking high quality photos to order. To date, however, stock photography is a multi-billion a year global industry. This transformation is due to an insatiable appetite for images of a modern world. Every piece of content created on the internet needs pictures. Microstock websites can sell your photos online internationally, on markets which are not available for you as a private individual.
Let's look at the places where to sell photos online. Top-5 of them are listed below.
iStock is a great resource for graphic designers and advertising agencies because of its variety of quality content (images, vector illustrations, and videos) and low prices of images.
Fast facts:
Owned by the biggest microstock agency in the world, Getty Images.
iStock is searchable by: file type, file number, keywords, contributors, details, collection, color.
They offer over 8 million exclusive photos, audio, and footage that you won't find anywhere else.
iStock creative research team identifies trends and observers customer's needs to help their contributors produce in-demand imagery.
Photos should be in JPEG format and with the maximum size of 3Mb.
All images are hand-picked and reviewed.
Contributors earnings are 15-45%.
You need to submit ID documentation.
The pricing model is in credits.
Contributors have to gain access through ESP Getty Images.
iStock is a pioneer and a current leader in a microstock image industry. The company was launched in Canada, 2000, as iStockphoto. Their library provides over 15 million ready-to-use photos, illustrations, clip art, footage and music tracks of great quality.

Shutterstock is the largest photo bank that works on a subscription basis and it is one of the most favorite with photographers - sales income is often up to 60% of all microstock agencies put together. A subscriber on Shutterstock can download a definite number of images for a limited period of time. Terms of subscription vary depending on duration, the size of downloaded images and type of license.
Be ready to quite high technical requirements before you will upload your images. You have to pass a test - submit for a review up to 10 best photos or vector illustrations, 7 of them must be approved by a Shutterstock review team. Approved images will be available for downloading on the site.
Fast facts:
Introduced the stock photography subscription model - a limited number of downloads with monthly or annual subscriptions.
Shutterstock allows the customers to buy images with image packs and subscription.
They don't have exclusive distribution deals with contributors.
There is an extended license with bonus rights which is named "Enhanced". It is available as separate image pack with the largest 25 images.
Searchable by: licenses, keywords, categories.
There are helpful resources - graphic design tips and tricks, discussion forum, blog.
Contributors earn 20-30%.
Technical requirements for images to submit are in Megapixels not Megabytes. The minimal size is 4MP.
You need to submit ID documentation.
Payout threshold is $35.
Shutterstock is a great platform to start. It is a stock photography provider with the largest library (70 million) of images, footage, and music of all microstock agencies. The company was founded in 2003, with headquarters in New York City, USA.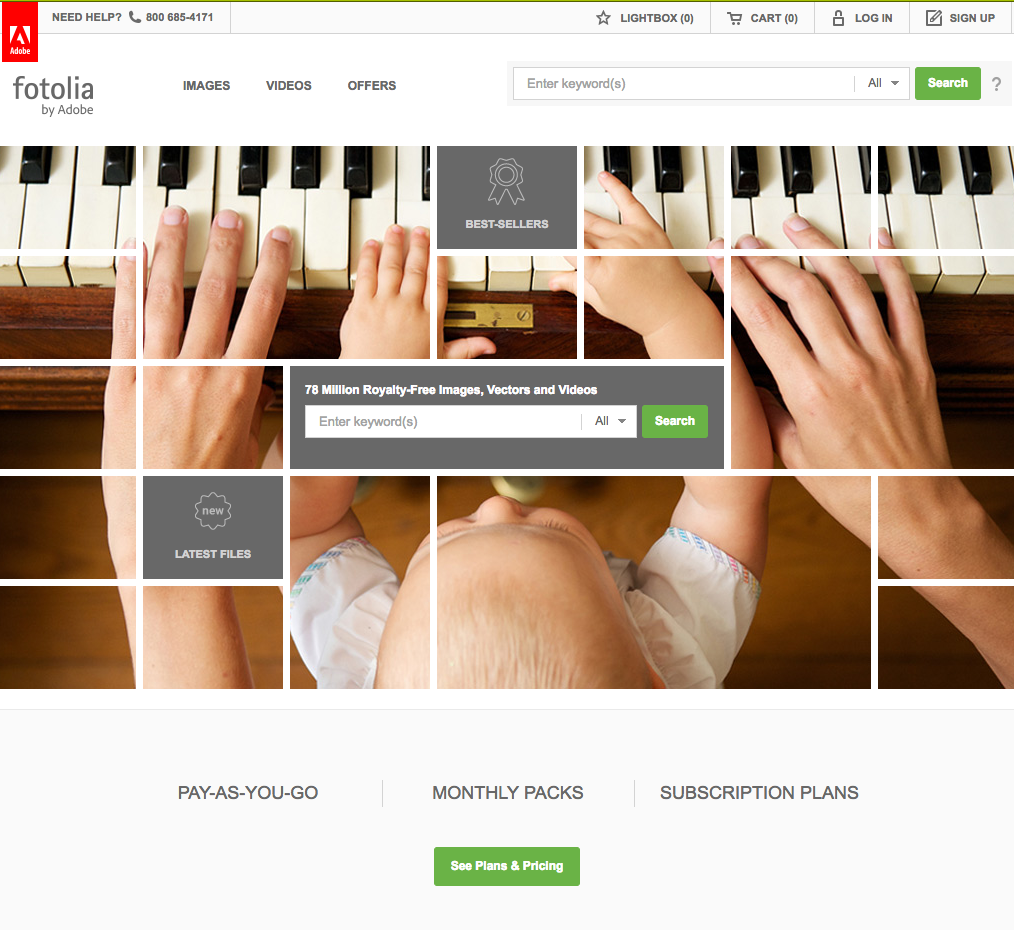 Fotolia is the first agency which started to sell images with royalty-free license. Photos are sold for credits as well as subscription. Contributors commission is paid in credits (1 credit = $1) and it depends on the type of purchase (on a subscription or for credits), the size of an image, a rank of a photographer. Rank of the author is based on a quantity of sold files.
Fast facts:
Owned by Adobe.
They offer stock photos, vector illustrations, and footage.
Contributors are paid every time their content is sold. Contributor rates - 20-63% for a single image download, 0.25 - 0.40 credits for subscription download.
Minimum payout $50.
Fotolia website has an active blog, and a helpful forum.
Searchable by: category, tag, size, orientation, file type.
It is possible to download images in low resolution to test images in a mock up before buying them.
All images are royalty-free without any restrictions on geographic location or number of copies.
The instant collection is a library of photos taken on mobile devices.
No initial review.
Technical requirement for image is minimum 4 MP (2400 x 1600 pixels) and maximum 30 Mb.
Fotolia is one of the leading photography agencies. It was founded in France in 2005. European microstock agency has developed into an internationally owned company with offices in Paris, Berlin, Seattle. By today, the number of images, footage, audio has climbed to more than 77 million.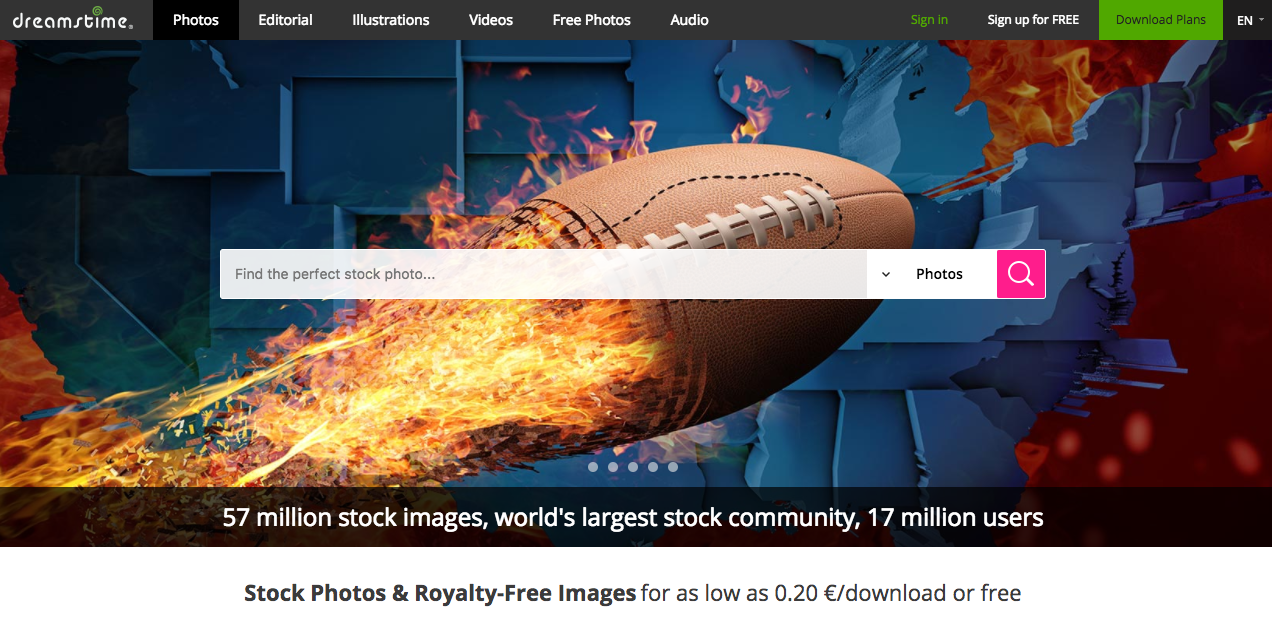 DreamsTime is one of the best photo agencies for beginners as there is no admission test for the first submission, no preliminary review of the portfolio. Though the reviewers of DreamsTime are quite demanding (maybe because the agency sells editorial images).
Fast facts:
Licensing options are extensive: royalty free, extended, editorial, full copyright.
Commission 50%-80%
Payout is possible when your commission reaches $100.
Exclusive deals with photographers.
Easy upload process.
Additional formats. RAW files and vectors in AI, EPS are sold for higher price.
Filtering options: keyword, resolution, contributor, models, price
Dreamstime has its own blog and active forum. For publication of interesting articles on blog photosite gives a reward - 1 credit.
The company was launched by a romanian designer in 2000 as a royalty free microstock website. Currently, the agency with almost 58 million of royalty-free images holds the largest customer database of more than 13 million users in the microstock photography industry.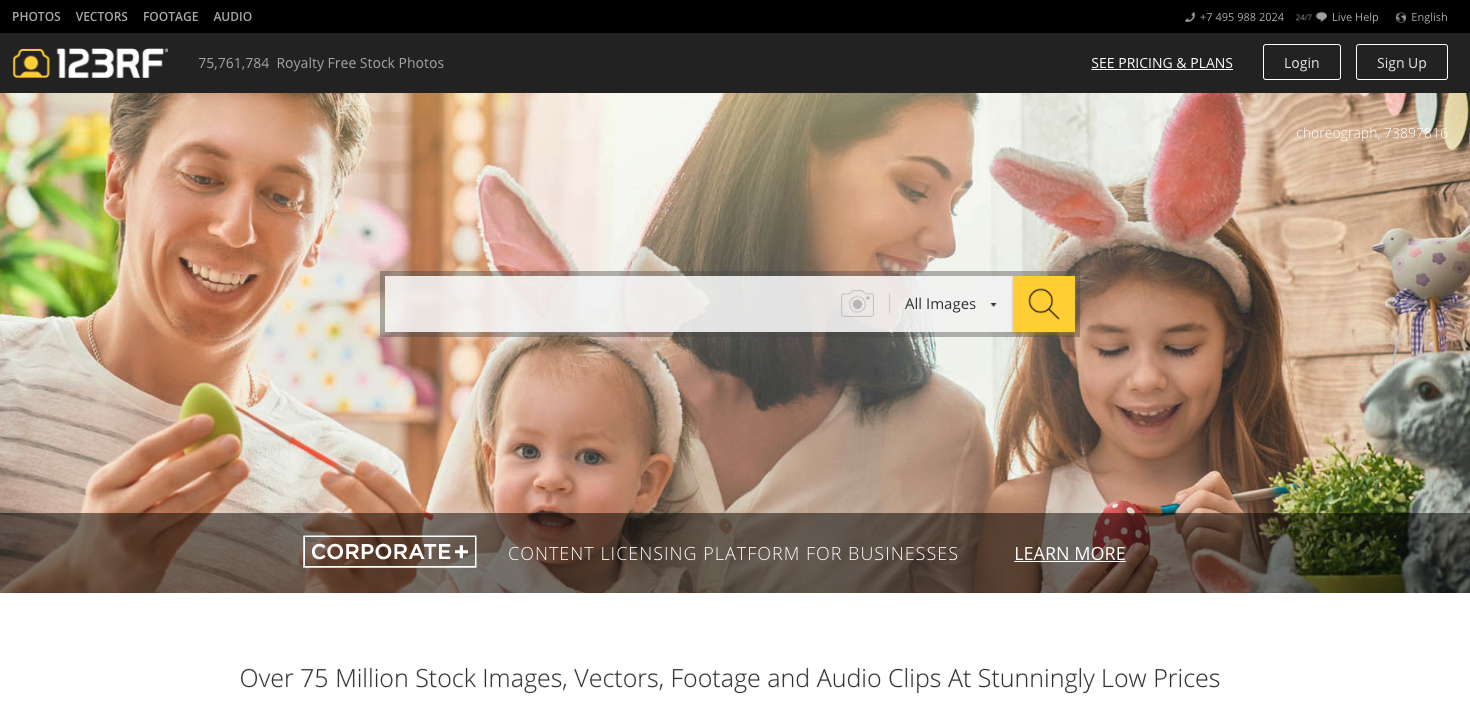 The name of this photography agency sounds like a nursery rhyme - one, two, tree - royalty free! But get ready to be surprised. The 123rf portfolio contains more than 75 million of royalty free images (updated to April 2017).
Fast facts:
File types - photographs, vector illustrations, footage and music.
A preliminary review of 10 photographs is required. After approval you can upload an unlimited number of images.
It is possible to download by credits and subscription.
Licenses: standard, extended, editorial.
Earnings for contributors - 30%-60%
Payout threshold: $50 with PayPal, $100 with Skrill, $200 with bank check.
Minimal image size - 6MP.
The lowest price for a single download.
123RF is the Asia's top royalty-free microstock company founded in 2005. Today the number of content items in their library has reached 75 million.
The five microstock examples listed above are not the only ones in the industry that are worth a look, but they are leading and if you are looking to make some money with your hobby you definitely should take advantage of them. If you are a professional photographer searching how to sell your photos online you can build your portfolio on Getsocio - just sign up for a free 14-day trial.