Coupons: acquiring more flexibility
Wednesday, October 15, 2014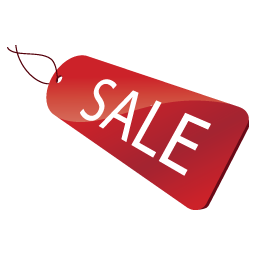 It is common for
deals sites to sell coupons
with discounts. Such coupons allow to save money on certain services with a cost that is known beforehand.
Service cost determines the original price of a coupon and the discount offered on the deals site gives buyers possibility to get the service at a lower price.
There is another model of discounted coupons with unknown original service cost. For these cases the value of a service cannot be predicted in advance and only will be calculated on a buyer appointment.
This happens for example with discounted offers to some store or restaurant where the cost spent will be known after redeeming the coupon.
Considering this model to be quite popular and demanding nowadays, Getsocio made it available for its clients.
How it worked previously?

On the deal creation form for Services deals website admin had to set the exact value for the deal, while Discount and You save fields were calculated automatically. Probably you will ask a question: what value should I set if I do not know in advance how much money the customer will spend on the services provided and how much he/she will totally save.
So automatically calculated fields Discount and You save will look a bit misinforming on the deals page.


And what has been changed?

Now there is a new setting on the Services deal creation form - Mode. It allows to choose whether the value of advertised services is known beforehand or not.
So when creating a new Services deal with coupons you will be able to choose Fixed value if the original price for the services that will be purchased is fixed (for example, the deal for massages with the original value of $50) or choose Flexible value if the original price for the services that will be purchased cannot be calculated beforehand (for example, the deal for the restaurant that gives $20 off on the total amount spent by the customer, which cannot be foretold in advance).

Flexible value mode gives a significant advantage to skip setting value and enter either discount percentage or savings amount. 

Interested? Try it out right now!