Happy New Year!
Saturday, December 31, 2011
Getsocio team wishes Happy New Year to all our customers! May the coming year be fruitful and bring success to every deal you publish!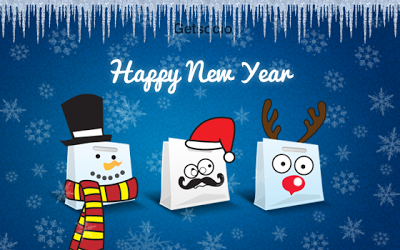 Since the New Year is the time for wishes to come true and we all expect something great to happen, here is a quick peek on our roadmap 2012:

Mobile applications for iOS and Android — we are all anticipating;
Sub-admin users — those, who can publish deals, edit pages, without having access to billing, data export and stuff.
Deal slide-show — several images with cool transition effects on the deal's page.
Advanced affiliate tracking program — being able to track every purchase made by referred user.
More customization for promocodes — amount of times it can be used, option to group them by campaigns, fixed amount vs. percentage off and some more tweaks.
More fields on order page — ability to collect phone number or any other info you need from buyers.
Subscriptions management for users — users will be able to view the subscription status and manually subscribe and unsubscribe to certain locations and categories.
This is just a small portion of long list of customer requests we accumulated already, but we are up for the challenge, do not hesitate to let us know about the features you'd love to have and we'll get it there for you... eventually.
Hope you are excited about the New Year as much as we are!